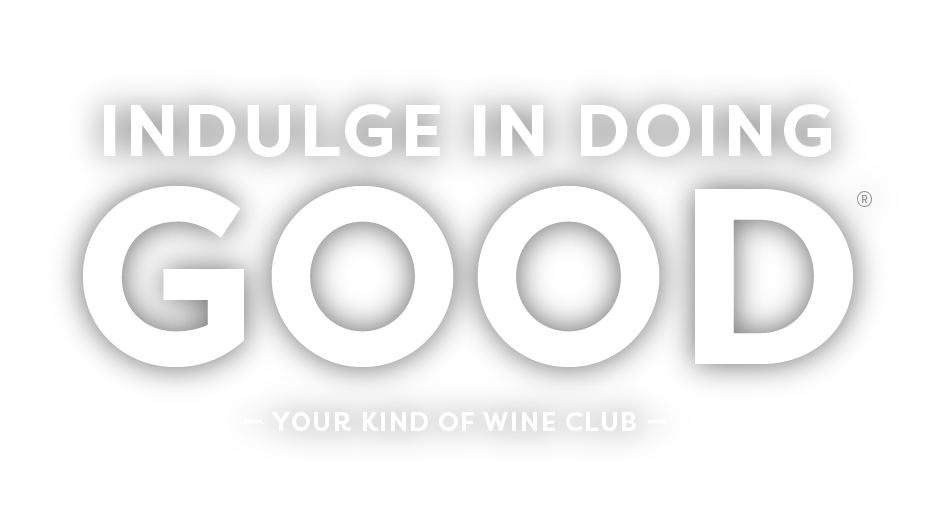 WE DELIVER
We're a wine club founded on expertise and variety
"We demystify the world of wine by bringing you internationally available, hand-picked, liquid deliciousness."
– Brett H. Philpott-Freeman, Sommelier


Expertise
It's like a sommelier
in your pocket

Variety
We bring you
a world of choices

Charity
Giving back, every
sip of the way

Hassle Free
Manage it all
online
how it works

1 · Tell Us What You Like
Your personal sommelier will begin to learn your palate with just 8 simple questions

2 · subscribe
You choose your plan: every month or bimonthly, starting at $12.50/bottle

3 · we pick it and ship it
Stunning hand-picked wines sourced from world class producers are on their way to you


4 · you rate, we donate
Your hassle-free account allows you to rate your wines and donate to a charity of your choice
"Opening my box of wines each delivery has become one of my favorite rituals (well, ranked slightly after actually drinking them)! The quality of the wines has been uniformly superb, and the wine descriptions have been as interesting and educational as the wines themselves."

Dusty F. New York, NY

"I have never ordered wine online, so when I made my first order with Grape Intentions, I wasn't sure what to expect. The wines that I receive are outstanding, never had any problems. Makes my life easy! Great company, great wines."

George & Linda E. Cheyenne, WY

"I love Grape Intentions because it exposes me to wines that I would not have tried otherwise, and I know that they will be high quality thanks to Brett's knowledge and experience in the wine industry. I also love that part of my subscription goes to doing good."

Meli M. Washington, DC

"We get varietals we never would have picked out on our own, from vineyards we never would have known to try, along with bonus information about the wines and what to drink them with. We've never had a bad bottle, and we could not love Grape Intentions more!"

Lauren S. Ardsley, NY

"I've been a Grape Intentions member since they launched and I love the convenience factor, I never have to worry about running to the wine store for a last minute party invite at a friend's. I always have a quality wine supply!"

Stephanie C. Philadelphia, PA

"We just opened our 10th shipment of wonderful wine! It is safe to say Grape Intentions has enhanced our lives. After we open each box we really enjoy reading the fun stories about the wine grapes, the region and the winemaker, and we appreciate the tasting notes and the pairing suggestions too. And yes, we have been known to do a happy dance when we uncork one of your fine wines!"

Kevin & Debbie M. Placerville, CA

"We love trying new types of wine, but we're by no means experts. Having Grape Intentions make the selections for us takes away the risk of us making a bad choice and allows us to be more adventurous with no effort. We've been very happy with the wines we've received."

John H. Cary, NC

"Hands down the best wine club out there. Always something new, amazing quality, and I love that it has expanded my palate to now enjoy rosé."

Rob T. Washington, DC

"We are not big wine drinkers, so it is delightful to have someone pick out the wines and receive some background on the selected wines. Always a very pleasant surprise each month!"

Karen F. College Station, TX

"Nevermind the sake of ease and convenience, I love that each time I receive my Grape Intentions shipment, I open the box excited to see what wines have arrived — knowing very well that there will be an outstanding selection, all based on my preferences, yet vintages that are new and refreshing to try."

Arend F. Arlington, VA
a few faves
Wine delivered to your door starting as low as $12.50.
good
wine for everyday moments
J Ramos Vila Santa Rose

J Ramos Vila Santa Rose

João Portugal Ramos is Portugal's most famous winemaker and is largely credited with modernizing his countries winemaking methods. This luscious rose is full of ripe cherry notes that play off well with shellfish dishes as well spicy foods such as chicken curry.

Grape • Touriga Nacional
Place • Vinho Verde, Portugal
FYI • Portugal is the world's largest producer of natural cork.

Montino

Montino

A delightfully refreshing wine, this tantalizing blend is known as off-dry..meaning it has a hint of residual sugar. It is also a "petillant" wine meaning it has a light amount of bubbles. These two elements make this an outstanding pairing with any spicy food such as curry, Thai, or Mexican cuisines.

Grape • Muscat, Pinotage
Place • Swartland. South Africa
FYI • Swartland translates to "The Black Land" in Dutch.

Ca' Momi Rosso

Ca' Momi Rosso

This wine is the result of three friends teaming together who were raised in northern Italy but found the call of Cali too loud to ignore. This field blend of Napa Valley fruit is a mouthful of ripe plum and blackberry flavors. Try with (any) chili.

Grape • Cabernet Sauvignon, Zinfandel, Merlot, Petit Syrah
Place • Napa Valley, CA
FYI • Ca' Momi means is named after the Migotto family home.
Gooder®
a touch of pedigree
Famiglie Valpolicella Ripasso

Famiglie Valpolicella Ripasso

At the southern end of the Dolomites in Northern Italy are the rolling hills of the Veneto. The region is famed for several styles of wine but this is among the most famous. Wine that is passed over dried grapes gives it's distinctive and delicious flavor. Try with a homemade meat sauce or mushroom risotto.

Grape • Corvina, Rondinella, Molinara
Place • Veneto, Italy
FYI • Veneto produces more wine than any other region in Italy.

Mastroberardino Redimore

Mastroberardino Redimore

The Mastroberardino family has made wines near the foothills of Mt. Vesuvius for ten generations. The Italian government has even recognized their efforts to preserve indigenous grapes and viticultural techniques. This well-structured red has notes of dark berries, cocoa and coffee. Try with game or mature cheeses.

Grape • Aglianico
Place • Campania, Italy
FYI • Redimore means the King of Blackberries

Argyle Chardonnay

Argyle Chardonnay

Many people consider Argyle bubbly their most important wines but it all started with this Chardonnay - a still white. Considered the "Burgundy of America" this region is known for exceptional wines and this one is a crowd pleaser. Rounded notes with a touch of stone-fruit. Try with Dijon-Tarragon chicken.

Grape • Chardonnay
Place • Willamette Valley, Oregon
FYI • The winery was founded in 1987.
Goodest®
as good as it gets
Broadbent Madeira Verdelho

Broadbent Madeira Verdelho

Historically one of the most popular grapes planted on the island. It is common among Madeira houses to source their grapes from numerous growers as most do not own their vineyards. This dry style makes for an excellent table wine. With notes of orange citrus and a hint of walnut try with meat dishes.

Grape • Verdelho
Place • Madeira, Portugal
FYI • The low trellises used in Madeira are called latada.

Dom. Tollot Beaut Chorey-Les-Beaune 2012

Dom. Tollot Beaut Chorey-Les-Beaune 2012

Tollot was among the pioneering domaines in Burgundy to bottle their own wine in the early 20th century. Their well-known attention to detail in the vineyard pays off. Full of personality, this red is intensely perfumed with loads of dark cherry and kitchen spice making it an ideal wine for the dinner table.

Grape • Pinot Noir
Place • Burgundy, France
FYI • No Grand or Premier Cru vineyards exist in C-L-B.

Colpetrone Montefalco Sagrantino

Colpetrone Montefalco Sagrantino

This sometimes overlooked region is home to one of Italy's most powerful varietals, Sagrantino. It often takes years to come into it's own and this offering from Colpetrone is their current release at nearly a decade old! Incredibly well structured with brambleberries, leather and spice it pairs well with goat dishes.

Grape • Sagrantino
Place • Montefalco, Italy
FYI • This region is known as "the belly of the belly" of Italy