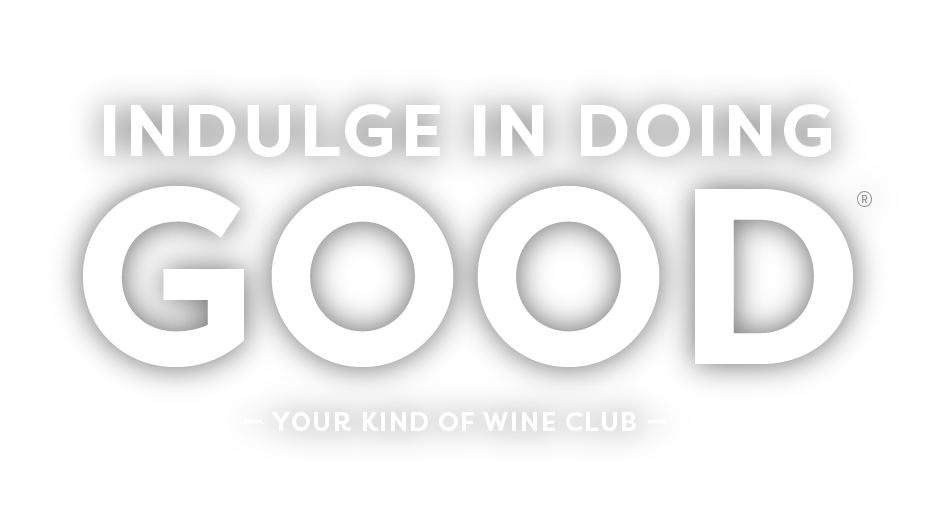 WE DELIVER
We're a wine club founded on expertise and variety
"We demystify the world of wine by bringing you internationally available, hand-picked, liquid deliciousness."
– Brett H. Philpott-Freeman, Sommelier


Expertise
It's like a sommelier
in your pocket

Variety
We bring you
a world of choices

Charity
Giving back, every
sip of the way

Hassle Free
Manage it all
online
how it works

1 · Tell Us What You Like
Your personal sommelier will begin to learn your palate with just 8 simple questions

2 · subscribe
You choose your plan: every month or bimonthly, starting at $12.50/bottle

3 · we pick it and ship it
Stunning hand-picked wines sourced from world class producers are on their way to you


4 · you rate, we donate
Your hassle-free account allows you to rate your wines and donate to a charity of your choice
"Opening my box of wines each delivery has become one of my favorite rituals (well, ranked slightly after actually drinking them)! The quality of the wines has been uniformly superb, and the wine descriptions have been as interesting and educational as the wines themselves."

Dusty F. New York, NY

"We are not big wine drinkers, so it is delightful to have someone pick out the wines and receive some background on the selected wines. Always a very pleasant surprise each month!"

Karen F. College Station, TX

"We love trying new types of wine, but we're by no means experts. Having Grape Intentions make the selections for us takes away the risk of us making a bad choice and allows us to be more adventurous with no effort. We've been very happy with the wines we've received."

John H. Cary, NC

"I love Grape Intentions because it exposes me to wines that I would not have tried otherwise, and I know that they will be high quality thanks to Brett's knowledge and experience in the wine industry. I also love that part of my subscription goes to doing good."

Meli M. Washington, DC

"I have never ordered wine online, so when I made my first order with Grape Intentions, I wasn't sure what to expect. The wines that I receive are outstanding, never had any problems. Makes my life easy! Great company, great wines."

George & Linda E. Cheyenne, WY

"Hands down the best wine club out there. Always something new, amazing quality, and I love that it has expanded my palate to now enjoy rosé."

Rob T. Washington, DC

"Nevermind the sake of ease and convenience, I love that each time I receive my Grape Intentions shipment, I open the box excited to see what wines have arrived — knowing very well that there will be an outstanding selection, all based on my preferences, yet vintages that are new and refreshing to try."

Arend F. Arlington, VA

"We just opened our 10th shipment of wonderful wine! It is safe to say Grape Intentions has enhanced our lives. After we open each box we really enjoy reading the fun stories about the wine grapes, the region and the winemaker, and we appreciate the tasting notes and the pairing suggestions too. And yes, we have been known to do a happy dance when we uncork one of your fine wines!"

Kevin & Debbie M. Placerville, CA

"I've been a Grape Intentions member since they launched and I love the convenience factor, I never have to worry about running to the wine store for a last minute party invite at a friend's. I always have a quality wine supply!"

Stephanie C. Philadelphia, PA

"We get varietals we never would have picked out on our own, from vineyards we never would have known to try, along with bonus information about the wines and what to drink them with. We've never had a bad bottle, and we could not love Grape Intentions more!"

Lauren S. Ardsley, NY
a few faves
Wine delivered to your door starting as low as $12.50.
good
wine for everyday moments
Backhouse Merlot

Backhouse Merlot

Backhouse was founded in 2007 by Roy Cecchetti and his wife Rachael. This versatile red is ridiculously easy to drink. Full of cherry note this medium-bodied red is well-paired with grilled chicken or portobello mushrooms.

Grape • Merlot
Place • Lodi, California
FYI • Lodi is the unofficial raisin-making capital of the world

Cap Cette

Cap Cette

This very popular grape from southern sun-drenched France is always a crowd pleaser. The garrigue is peppered with low growing dwarfy bushes that influence the vineyards. Balanced with a delightful zestiness, this is great as an aperitif or paired with fish.

Grape • Picpoul
Place • Languedoc-Rousillon, France
FYI • L-R is one of the world's largest wine producing regions.

J Ramos Vila Santa Rose

J Ramos Vila Santa Rose

João Portugal Ramos is Portugal's most famous winemaker and is largely credited with modernizing his countries winemaking methods. This luscious rose is full of ripe cherry notes that play off well with shellfish dishes as well spicy foods such as chicken curry.

Grape • Touriga Nacional
Place • Vinho Verde, Portugal
FYI • Portugal is the world's largest producer of natural cork.
Gooder®
a touch of pedigree
Ross Andrew Huntsman

Ross Andrew Huntsman

A delicious wine from the first drop. This smooth crowd-pleasing cab is made from grapes sourced from three areas of Washington State. The resulting blend has notes of cassis, blackberry and chocolate. One of the few cabs you can drink on its own or by a nice campfire...or alongside a T-bone steak or grilled Portobello.

Grape • Cabernet Sauvignon, Petit Verdot
Place • Columbia Valley, WA
FYI • Columbia Valley is Washington's largest wine region.

Heinrich Zweigelt

Heinrich Zweigelt

The Heinrich's founded their winery in 1990 and converted to biodynamic viticulture in 2006. Extended contact on the lees provides a truly unique expression of Burgenland. Aromas of black cherry, baking spice, and a hint of smoke make this wine a perfect match with baked chicken, bacon, or even with greens.

Grape • Zwigelt
Place • Burgenland, Austria
FYI • This grape was developed in 1922 by Fritz Zweigelt.

Bodegas Weinert Carrascal

Bodegas Weinert Carrascal

This new-world winery is only 40 but their soul and winemaking is rooted in the traditionally old-world ways of Europe. This quintessential Bordeaux-blend yields plenty of dark cherry flavors. Don't let its "old school" ways fool you - this is very much an Argentine original. Great with grilled pork chops.

Grape • Malbec, Merlot, Cabernet Sauvignon
Place • Mendoza, Argentina
FYI • Carrascal means "plantation of evergreen oaks."
Goodest®
as good as it gets
Ciacci Piccolomini d'Aragona "Fabius"

Ciacci Piccolomini d'Aragona "Fabius"

A remarkable wine from a remarkable producer comes a 100% Syrah from the superb "Del Conte" vineyard with it's ideal micro-climate. With complex notes of prune, dark cherry, and tobacco this persistent red pairs well with roasted lamb shank.

Grape • Syrah
Place • Tuscany, Italy
FYI • Syrah is the offspring of grapes Dureza and Mondeuse.

Fessina Erse Etna Bianco

Fessina Erse Etna Bianco

Hailing from Europe's tallest active volcano this white is as interesting and as cool as they come. With great minerality and notes of tropical fruit Erse prefers a marriage with food. Naturally it's a fine match with seafood but this beaut is also a contender for asparagus – grilled, broiled, boiled or otherwise!

Grape • Carricante, Minnella, Catarratto
Place • Mount Etna, Sicily
FYI • Erse is the Greek goddess of dew.

Ca'Viola Dolcetto Barturot

Ca'Viola Dolcetto Barturot

Giuseppe Caviola, know as Beppe to friends, owns a 33-acre estate in Langa, the best place to grow Dolcetto. The Barturot was among the first wines he produced and is near and dear to his heart. Old vines produce little fruit but certainly deliver on flavor with ripe berry in abundance this is delicious as is.

Grape • Dolcetto
Place • Piedmont, Italy
FYI • Ca'viola means little violet house.