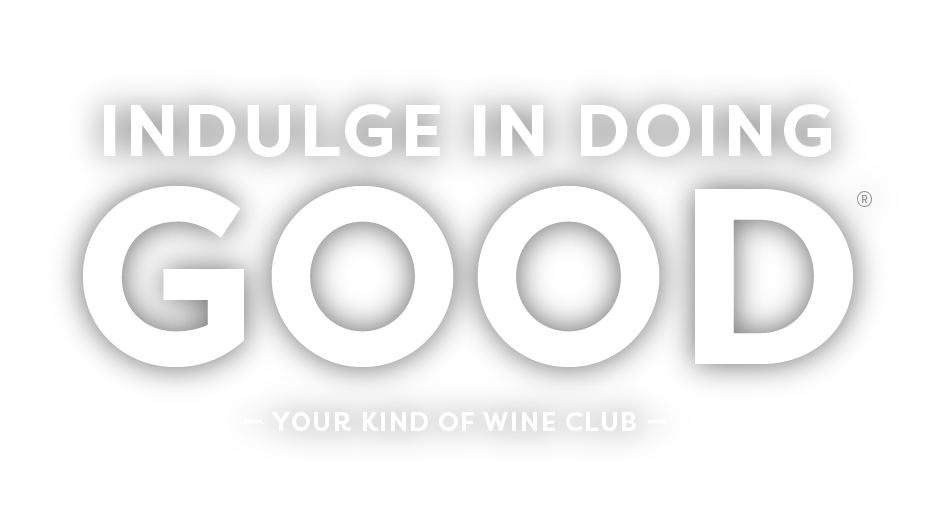 WE DELIVER
We're a wine club founded on expertise and variety
"We demystify the world of wine by bringing you internationally available, hand-picked, liquid deliciousness."
– Brett H. Philpott-Freeman, Sommelier


Expertise
It's like a sommelier
in your pocket

Variety
We bring you
a world of choices

Charity
Giving back, every
sip of the way

Hassle Free
Manage it all
online
how it works

1 · Tell Us What You Like
Your personal sommelier will begin to learn your palate with just 8 simple questions

2 · subscribe
You choose your plan: every month or bimonthly, starting at $12.50/bottle

3 · we pick it and ship it
Stunning hand-picked wines sourced from world class producers are on their way to you


4 · you rate, we donate
Your hassle-free account allows you to rate your wines and donate to a charity of your choice
"We are not big wine drinkers, so it is delightful to have someone pick out the wines and receive some background on the selected wines. Always a very pleasant surprise each month!"

Karen F. College Station, TX

"Nevermind the sake of ease and convenience, I love that each time I receive my Grape Intentions shipment, I open the box excited to see what wines have arrived — knowing very well that there will be an outstanding selection, all based on my preferences, yet vintages that are new and refreshing to try."

Arend F. Arlington, VA

"We get varietals we never would have picked out on our own, from vineyards we never would have known to try, along with bonus information about the wines and what to drink them with. We've never had a bad bottle, and we could not love Grape Intentions more!"

Lauren S. Ardsley, NY

"Hands down the best wine club out there. Always something new, amazing quality, and I love that it has expanded my palate to now enjoy rosé."

Rob T. Washington, DC

"Opening my box of wines each delivery has become one of my favorite rituals (well, ranked slightly after actually drinking them)! The quality of the wines has been uniformly superb, and the wine descriptions have been as interesting and educational as the wines themselves."

Dusty F. New York, NY

"I have never ordered wine online, so when I made my first order with Grape Intentions, I wasn't sure what to expect. The wines that I receive are outstanding, never had any problems. Makes my life easy! Great company, great wines."

George & Linda E. Cheyenne, WY

"We love trying new types of wine, but we're by no means experts. Having Grape Intentions make the selections for us takes away the risk of us making a bad choice and allows us to be more adventurous with no effort. We've been very happy with the wines we've received."

John H. Cary, NC

"I've been a Grape Intentions member since they launched and I love the convenience factor, I never have to worry about running to the wine store for a last minute party invite at a friend's. I always have a quality wine supply!"

Stephanie C. Philadelphia, PA

"We just opened our 10th shipment of wonderful wine! It is safe to say Grape Intentions has enhanced our lives. After we open each box we really enjoy reading the fun stories about the wine grapes, the region and the winemaker, and we appreciate the tasting notes and the pairing suggestions too. And yes, we have been known to do a happy dance when we uncork one of your fine wines!"

Kevin & Debbie M. Placerville, CA

"I love Grape Intentions because it exposes me to wines that I would not have tried otherwise, and I know that they will be high quality thanks to Brett's knowledge and experience in the wine industry. I also love that part of my subscription goes to doing good."

Meli M. Washington, DC
a few faves
Wine delivered to your door starting as low as $12.50.
good
wine for everyday moments
Auspicion

Auspicion

Only the 4th vintage from this label, this white has built a loyal following very quickly. While the grapes are harvested from several different vineyards, this is clearly a California-style Sauvignon Blanc with tons of refreshing tropical fruit. Pairs well with your favorite salad.

Grape • Sauvignon Blanc
Place • Monterey, California
FYI • The mysticism of the Pacific Ocean inspired the label.

Dom. de l'Herre

Dom. de l'Herre

Côtes de Gascogne is white wine country and responsible for a large amount of France's white wine production. The Atlantic Ocean influences the climate here and is apparent in this wine. With bright acid and a hint of pear this is a great cocktail sipper. Also pairs well with pigeon stew - a classic dish in Gascony.

Grape • Chardonnay
Place • Gascony, France
FYI • The wine-based spirit Armagnac is also from Gascony.

The Curator Red

The Curator Red

Adi Badenhorst's resume reads: awesome dude, making awesome wines. He rescued fruit being used for run-of-the-mill box wine by taking matters into his own hands. Changes in the field and at the winery helped create this gem. A true "every day of the week wine" it is easy to drink and easy to pair with. Enjoy!

Grape • Shiraz, Grenache, Cinsault
Place • Swartland, South Africa
FYI • Swartland is the breadbasket of South Africa.
Gooder®
a touch of pedigree
Inkberry Mountain Estate

Inkberry Mountain Estate

This lesser known fine wine region is just 80 miles northwest of Sydney and is gaining in popularity. Wines from this region pack a punch. From vineyards at nearly 2000 ft., the robust flavors of black pepper, vanilla, and blackberry jam come through in every sip. Pairs well with grilled t-bone steak.

Grape • Syrah, Cabernet Sauvignon
Place • Central Ranges, Australia
FYI • Shiraz and Syrah are different names for the same grape.

Chiarli Grasparosssa Amabile Lambrusco

Chiarli Grasparosssa Amabile Lambrusco

The pop sets the mood for this sparkling red that is from a family run business that is considered among the very best for this style. The range of Lambrusco's is wide but this sweeter version goes well with dessert but can also counter spicier foods - like a spicy Italian meatball.

Grape • Lambrusco
Place • Emilia-Romagna, Italy
FYI • Amabile indicates this is off-dry.

Zardetto Z Prosecco

Zardetto Z Prosecco

The rolling hills of northeast Conegliano is where the grapes for this popular wine come from. Just outside of Venice, this famed style of wine has just enough bubbly flare to keep you smiling. Notes of lemon zest and honeysuckle abound making this perfect for any occassion.

Grape • Glera
Place • Veneto, Italy
FYI • Prosecco has 50% less carbonation than Champagne.
Goodest®
as good as it gets
Szigeti Brut

Szigeti Brut

Located in the tiny area of Osterreich this "sparkling only" house is run by brothers Norbert and Peter. Using methode traditionnelle to make their wines they have turned out a number of outstanding bubbly since 1990. Think white pepper as you pair this with oysters.

Grape • Gruner Veltliner
Place • Burgenland, Austria
FYI • Osterreich means "eastern kingdom."

Dom. Blain-Gagnard 'La Boudriotte' 1er 2013

Dom. Blain-Gagnard 'La Boudriotte' 1er 2013

Blain-Gagnard was created in 1980. Their white wines are coveted by hedonists including this Premier Cru from the La Boudriotte site. This delicious showing has lots to give including great minerality that leads into a spicy pear nose before finishing with quince. A versatile dinner wine. Can cellar through 2023.

Grape • Chardonnay
Place • Burgundy, France
FYI • Is located within the grounds of the Morgeot Abbey.

Dom. Michel Juillot Bourgogne Blanc

Dom. Michel Juillot Bourgogne Blanc

This fourth generation family estate is nestled upon clayey limestone in the village of Mercurey, That is part of the reason for it's delicious quality. The other reason of course is due to the attentive hands of father and son duo, Michel and Laurent. Rounded and supple, pairs well with white meat dishes.

Grape • Chardonnay
Place • Burgundy, France
FYI • Mercurey, the most important village in Cote Challonaise.