Weddings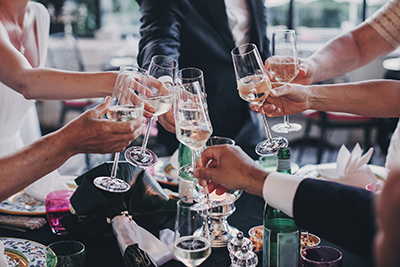 Wine is as important as anything at a wedding. It's what you toast with, eat with, and have at the reception. All the more reason your wine selection should match the perfect energy and beauty of the day. We will work with your budget and menu to make sure the right wine is served from the first sip to the last toast!
This all starts with a tasting that includes 12 bottles and a light food pairing based on your requirements.
Never worry about how much to order. If you have leftover wine that's in sellable condition we will gladly take it back and refund the difference.
We can also help you select spirits and beer if you plan to offer that as well.
Tastings are $150 which is a credit towards your final bill when you place your order.