Treat your clients to a unique gift they will love!
You work hard. It's time to celebrate and thank your clients. We've developed our Corporate Partnership Program to make your job easier, so that you don't have to worry about the details.

Corporate Gifts
Let your clients know how much you appreciate their business. We will work with you to select a wine, or group of wines, to fit your budget. We can incorporate it into a gift basket, wrap it in festive tissue paper, or simply provide the experience of the Grape Intentions Wine Club.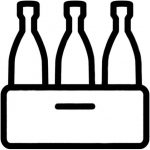 The Wine Club
The gift that keeps giving. Our monthly and bi-monthly wine subscriptions allow the recipient to delight in discovering his or her own unique wine matches. You can easily send a gift subscription to your clients via email or handwritten note. Just select the amount of wine, frequency, and leave the rest to us!

Wine Tasting
If you are interested in hosting an event for your current and/or prospective clients, put on your party hat and let us do the rest! Our Co-Founder and in-house sommelier will lead your guests through a selection of wines, pointing out the nuances of each.

Wine Curating
Just need some wine? We can put together a custom curated wine list for your event, and will even deliver it for you!
Let us know how we can help make gift giving easier for your business! Regardless of what approach you take, the gift will always feel very personal.
Like one of these ideas? Have another idea? We'd love to make it happen! Please email customerservice@grapeintentions.com regarding your gift giving needs.