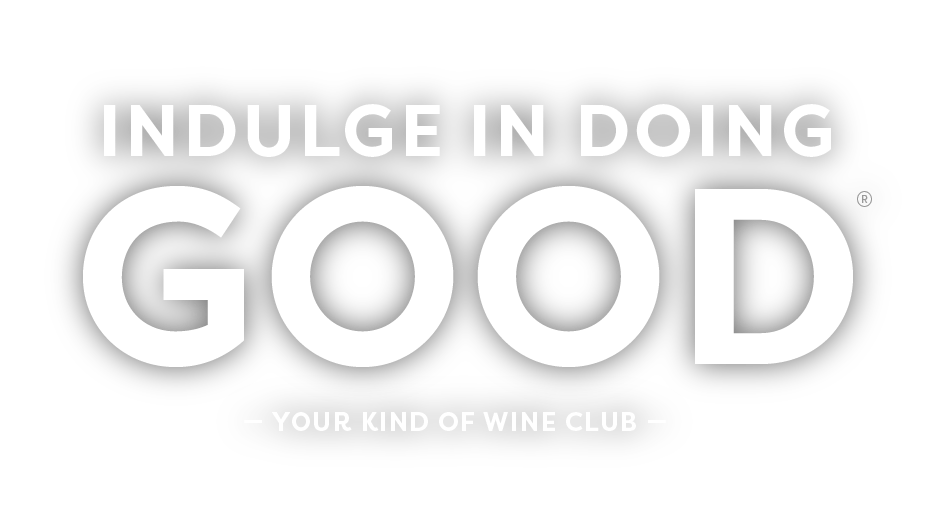 WE DELIVER
We're a wine club founded on expertise and variety
"We demystify the world of wine by bringing you internationally available, hand-picked, liquid deliciousness."
– Brett H. Philpott-Freeman, Sommelier


Expertise
It's like a sommelier
in your pocket

Variety
We bring you
a world of choices

Charity
Giving back, every
sip of the way

Hassle Free
Manage it all
online
how it works

1 · Tell Us What You Like
Your personal sommelier will begin to learn your palate with just 8 simple questions

2 · subscribe
You choose your plan: every month or bimonthly, starting at $12.50/bottle

3 · we pick it and ship it
Stunning hand-picked wines sourced from world class producers are on their way to you


4 · you rate, we donate
Your hassle-free account allows you to rate your wines and donate to a charity of your choice
"I've been a Grape Intentions member since they launched and I love the convenience factor, I never have to worry about running to the wine store for a last minute party invite at a friend's. I always have a quality wine supply!"

Stephanie C. Philadelphia, PA

"Hands down the best wine club out there. Always something new, amazing quality, and I love that it has expanded my palate to now enjoy rosé."

Rob T. Washington, DC

"Nevermind the sake of ease and convenience, I love that each time I receive my Grape Intentions shipment, I open the box excited to see what wines have arrived — knowing very well that there will be an outstanding selection, all based on my preferences, yet vintages that are new and refreshing to try."

Arend F. Arlington, VA

"Opening my box of wines each delivery has become one of my favorite rituals (well, ranked slightly after actually drinking them)! The quality of the wines has been uniformly superb, and the wine descriptions have been as interesting and educational as the wines themselves."

Dusty F. New York, NY

"I love Grape Intentions because it exposes me to wines that I would not have tried otherwise, and I know that they will be high quality thanks to Brett's knowledge and experience in the wine industry. I also love that part of my subscription goes to doing good."

Meli M. Washington, DC

"We just opened our 10th shipment of wonderful wine! It is safe to say Grape Intentions has enhanced our lives. After we open each box we really enjoy reading the fun stories about the wine grapes, the region and the winemaker, and we appreciate the tasting notes and the pairing suggestions too. And yes, we have been known to do a happy dance when we uncork one of your fine wines!"

Kevin & Debbie M. Placerville, CA

"I have never ordered wine online, so when I made my first order with Grape Intentions, I wasn't sure what to expect. The wines that I receive are outstanding, never had any problems. Makes my life easy! Great company, great wines."

George & Linda E. Cheyenne, WY

"We love trying new types of wine, but we're by no means experts. Having Grape Intentions make the selections for us takes away the risk of us making a bad choice and allows us to be more adventurous with no effort. We've been very happy with the wines we've received."

John H. Cary, NC

"We are not big wine drinkers, so it is delightful to have someone pick out the wines and receive some background on the selected wines. Always a very pleasant surprise each month!"

Karen F. College Station, TX

"We get varietals we never would have picked out on our own, from vineyards we never would have known to try, along with bonus information about the wines and what to drink them with. We've never had a bad bottle, and we could not love Grape Intentions more!"

Lauren S. Ardsley, NY
a few faves
Wine delivered to your door starting as low as $12.50.
good
wine for everyday moments
Mandolin Chardonnay

Mandolin Chardonnay

Thank goodness for Monterey which provides among the best value to quality ratio in California. Lots of bang for the buck in this wine with tropical notes of pineapple and banana. Goes great with tuna and mango salsa!

Grape • Chardonnay
Place • Monterey, California
FYI • Monterey was named after the viceroy of New Spain.

Palacio del Burgo Crianza

Palacio del Burgo Crianza

The impressive expanse of the Burgo vineyards runs through a large diversity of soils and microclimates. This allows the ideal grapes to provide the perfect expression, in this case, of Rioja. The use of aged American oak gives backbone to a wine that offers red fruit and a touch of coconut. A great summer bbq wine.

Grape • Tempranillo, Graciano
Place • Rioja, France
FYI • Burgo means "hamlet" or "fortified town" in Spanish.

Domaine de la Fruitière

Domaine de la Fruitière

The Loire valley is home to a diverse number of wines that stretch along the twisting 600 mile-long Loire River. The Lieubeau family works with chardonnay here, not usually found in Muscadet. Their attentiveness coaxes expressions of melon, spice and minerality from it. Pairs marvelously with shellfish.

Grape • Chardonnay
Place • Loire, France
FYI • This vineyard is composed mostly of granite.
Gooder®
a touch of pedigree
Pala Monica Fiori

Pala Monica Fiori

The beautiful setting where this wine comes from is reflected in the bottle. Produced by the Pala family from a varietal found almost entirely on Sardinia it is made using stainless steel and concrete tanks. It has an attractive violet color with notes of licorice. Pairs well with meaty dishes and fatty fish.

Grape • Monica
Place • Serdiana, Sardinia
FYI • Sardinia is the Mediterranean's second largest island.

Closerie Des Lys Rose

Closerie Des Lys Rose

Owned by two childhood friends from Burgundy, they set out to make wine in an environment where land is less expensive. They found it in Limoux. They have crafted a host of wines since 1997. This rose is a powerhouse and hits well outside of it's class. Pair with pan-seared scallops or with goat cheese.

Grape • Syrah, Cinsault, Grenache
Place • Languedoc, France
FYI • This southwestern region borders with Spain.

Marco Felluga Merlot

Marco Felluga Merlot

In a region famous for its whites there are also, in fact, a few standout reds. Marco Felluga produces this aromatically expressive merlot from two villages near the sea. In its unoaked state this wine shows off the beautifully fragrant qualities of plum, cherry and tobacco.

Grape • Merlot
Place • Friuli, Italy
FYI • Perfectly paired with the famed San Daniele prosciutto.
Goodest®
as good as it gets
Chateau Coup Roses 'Orience'

Chateau Coup Roses 'Orience'

There is a rugged beauty to the land worked on by the Le Calvez family. Situated at the highest point in the Minervois appelation, this wine represents the best the family has to offer. Does wine have a soul? Herein lies your answer. Deep flavors of black fruit along with kitchen spice - and a cunning earthiness - await.

Grape • Syrah, Grenache
Place • Languedoc, France
FYI • Le Calvez is a common name in Brittany.

St. Michael Eppan Sanct Valentin

St. Michael Eppan Sanct Valentin

Considered one of the finest producers in Italy, this white, even within their portfolio, is famous. Although we don't normally tout wines with awards, this one is worth mentioning having won more Tre Bicchieri than any other wine. Complex with great minerality and gooseberry. Can age 10 years.

Grape • Sauvignon Blanc
Place • Alto Adige, Italy
FYI • The winemaker Hanz Terser has been here since 1977!

Dom. Jaeger Defaix Rully Rabource 1er

Dom. Jaeger Defaix Rully Rabource 1er

Hélène Jaeger took the reigns in 2005 and transitioned to organic farming just four years later. Her meticulous ways help bring out the best in her wines. With plenty of peppy acidity there is also a gracious mouthfeel of peach & apricot. Pair with fried river fish or a hard cheese such as Comté.

Grape • Chardonnay
Place • Burgundy, France
FYI • Rully wines are among the best "deals" in Burgundy.