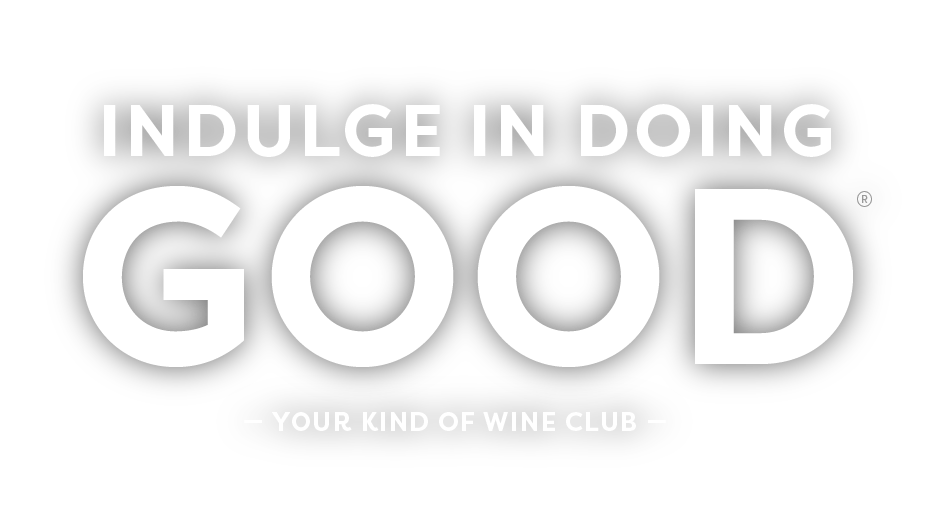 WE DELIVER
We're a wine club founded on expertise and variety
"We demystify the world of wine by bringing you internationally available, hand-picked, liquid deliciousness."
– Brett H. Philpott-Freeman, Sommelier


Expertise
It's like a sommelier
in your pocket

Variety
We bring you
a world of choices

Charity
Giving back, every
sip of the way

Hassle Free
Manage it all
online
how it works

1 · Tell Us What You Like
Your personal sommelier will begin to learn your palate with just 8 simple questions

2 · subscribe
You choose your plan: every month or bimonthly, starting at $12.50/bottle

3 · we pick it and ship it
Stunning hand-picked wines sourced from world class producers are on their way to you


4 · you rate, we donate
Your hassle-free account allows you to rate your wines and donate to a charity of your choice
"I love Grape Intentions because it exposes me to wines that I would not have tried otherwise, and I know that they will be high quality thanks to Brett's knowledge and experience in the wine industry. I also love that part of my subscription goes to doing good."

Meli M. Washington, DC

"We just opened our 10th shipment of wonderful wine! It is safe to say Grape Intentions has enhanced our lives. After we open each box we really enjoy reading the fun stories about the wine grapes, the region and the winemaker, and we appreciate the tasting notes and the pairing suggestions too. And yes, we have been known to do a happy dance when we uncork one of your fine wines!"

Kevin & Debbie M. Placerville, CA

"We love trying new types of wine, but we're by no means experts. Having Grape Intentions make the selections for us takes away the risk of us making a bad choice and allows us to be more adventurous with no effort. We've been very happy with the wines we've received."

John H. Cary, NC

"Hands down the best wine club out there. Always something new, amazing quality, and I love that it has expanded my palate to now enjoy rosé."

Rob T. Washington, DC

"We get varietals we never would have picked out on our own, from vineyards we never would have known to try, along with bonus information about the wines and what to drink them with. We've never had a bad bottle, and we could not love Grape Intentions more!"

Lauren S. Ardsley, NY

"Nevermind the sake of ease and convenience, I love that each time I receive my Grape Intentions shipment, I open the box excited to see what wines have arrived — knowing very well that there will be an outstanding selection, all based on my preferences, yet vintages that are new and refreshing to try."

Arend F. Arlington, VA

"I have never ordered wine online, so when I made my first order with Grape Intentions, I wasn't sure what to expect. The wines that I receive are outstanding, never had any problems. Makes my life easy! Great company, great wines."

George & Linda E. Cheyenne, WY

"Opening my box of wines each delivery has become one of my favorite rituals (well, ranked slightly after actually drinking them)! The quality of the wines has been uniformly superb, and the wine descriptions have been as interesting and educational as the wines themselves."

Dusty F. New York, NY

"I've been a Grape Intentions member since they launched and I love the convenience factor, I never have to worry about running to the wine store for a last minute party invite at a friend's. I always have a quality wine supply!"

Stephanie C. Philadelphia, PA

"We are not big wine drinkers, so it is delightful to have someone pick out the wines and receive some background on the selected wines. Always a very pleasant surprise each month!"

Karen F. College Station, TX
a few faves
Wine delivered to your door starting as low as $12.50.
good
wine for everyday moments
Mandolin Chardonnay

Mandolin Chardonnay

Thank goodness for Monterey which provides among the best value to quality ratio in California. Lots of bang for the buck in this wine with tropical notes of pineapple and banana. Goes great with tuna and mango salsa!

Grape • Chardonnay
Place • Monterey, California
FYI • Monterey was named after the viceroy of New Spain.

Cousino Macul Chardonnay

Cousino Macul Chardonnay

Founded in 1856 this winery, with the Andes acting as a stunning backdrop to the property, is still family owned and operated. The elegant use of oak on this charddonay elevates it's notes of pear, pineapple, and vanilla. Pairs very well with tuna tartare, smoked salmon, and other fish dishes.

Grape • Chardonnay
Place • Maipo Valley, Chile
FYI • In addition to grapes, Chile is also known for copper.

Giarola Bianco di Custoza

Giarola Bianco di Custoza

The climate here is moderated by nearby Garda Lake, the largest in Italy. In 1968 the family began to cultivate their vineyards and today produce a range of wines including this blend. With hints of melon and stone fruit this white pairs well with prosciutto and melon, fish, or even served as a brunch wine.

Grape • Garganega, Cortese, Trebbiano, Chardonnay
Place • Veneto, Italy
FYI • The famous dessert tiramisu originates from Veneto.
Gooder®
a touch of pedigree
Berthier L'Instant Rose

Berthier L'Instant Rose

Expressive color, expressive nose, expressive flavor. EXPRESSIVE! This explosive rose comes from a relatively obscure appellation: Coteaux du Giennois. A young estate, built in 1983, the family approaches wine making with a youthful spirit. Delicious notes of cherry and watermelon. Pairs well with sushi.

Grape • Pinot Noir
Place • Loire Valley, France
FYI • Coteaux du Giennois is just north of famed Pouilly Fume.

Damilano Barbera d'Asti

Damilano Barbera d'Asti

The soil of Asti is particularly well-suited for this varietal. The first vintage from Damilano was a very recent 2008. A lively red meant to enjoy young (so forget about the cellar) it has a gorgeous purple color and tastes of red currant, bing cherry, and vanilla. Try it with charcuterie.

Grape • Barbera
Place • Piedmont, Italy
FYI • The area of Asti is also known for sparkling wine.

Dom. Pavillon de Chavannes "Ambassades"

Dom. Pavillon de Chavannes "Ambassades"

This winery, in the family since 1861, is managed by the lovely couple Paul and Betty Jambon. In addition to the burst of fruitiness one expects from this classic-Beaujolais, there is also a pronounced minerality influenced by the region's blue granite. Serve with grilled tuna or bean and ham stew.

Grape • Gamay
Place • Beaujolais, France
FYI • This wine is served in French embassies worldwide.
Goodest®
as good as it gets
El Rincon Marqués de Griñón

El Rincon Marqués de Griñón

Carlos Falcó is considered the father of Spanish wine and has always pushed the boundaries of wine making. This blend is from just south of Madrid where the granite soil contributes to its elegance. Made exclusively for the U.S. market, look for hints of ripe plum and violet. Pairs well with pork tenderloin.

Grape • Syrah, Garnacha
Place • Aldea del Freso, Spain
FYI • This winery is one of the most advanced in the world.

Dom. Juillot Mercurey 1er Cru "En Sazenay"

Dom. Juillot Mercurey 1er Cru "En Sazenay"

There's a reason Burgundy is pricey. Exceptional quality, and not much to go around. Tucked away in the famed Cote Chalonnaise on a 4th generation estate with the best exposure. Grapes are hand-harvested, selective picking on sorting table. Tight energy with solid minerality. Can age 2-4 years.

Grape • Chardonnay
Place • Burgundy, France
FYI • This village is allowed to produce both red and white.

Dom. Pierre Guillemot Les Grands Picotins

Dom. Pierre Guillemot Les Grands Picotins

A larger than life character, Pierre Guillemot and his family have worked Savigny-lès-Beaune vines for eight generations. Their wines epitomize the local terroir. The finesse of this wine is captivating with aromas of black cherry and bramble. Serve with fish and red wine sauce.

Grape • Pinot Noir
Place • Burgundy, France
FYI • Savigny is often written without the "lès-Beaune"