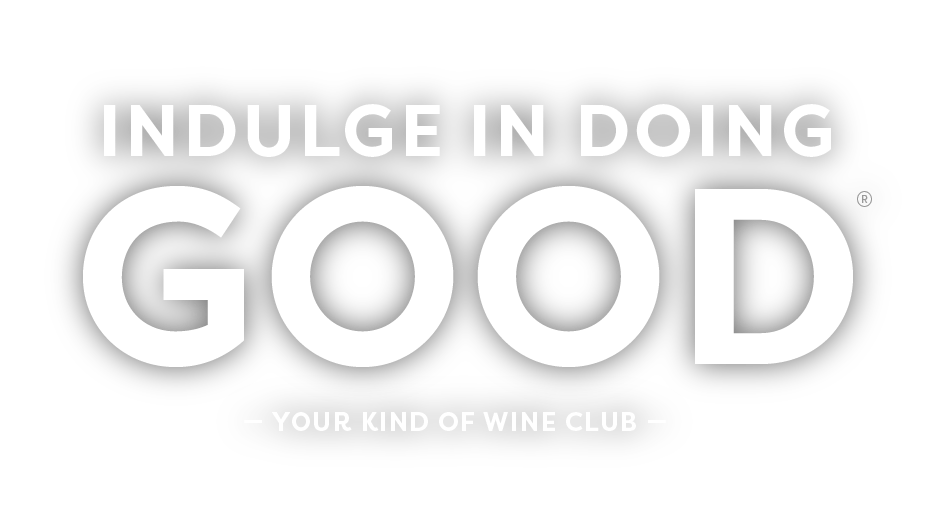 WE DELIVER
We're a wine club founded on expertise and variety
"We demystify the world of wine by bringing you internationally available, hand-picked, liquid deliciousness."
– Brett H. Freeman, Sommelier


Expertise
It's like a sommelier
in your pocket

Variety
We bring you
a world of choices

Charity
Giving back, every
sip of the way

Hassle Free
Manage it all
online
how it works

1 · Tell Us What You Like
Your personal sommelier will begin to learn your palate with just 8 simple questions

2 · subscribe
You choose your plan: every month or bimonthly, starting at $12.50/bottle

3 · we pick it and ship it
Stunning hand-picked wines sourced from world class producers are on their way to you


4 · you rate, we donate
Your hassle-free account allows you to rate your wines and donate to a charity of your choice
"We are not big wine drinkers, so it is delightful to have someone pick out the wines and receive some background on the selected wines. Always a very pleasant surprise each month!"

Karen F. College Station, TX

"We get varietals we never would have picked out on our own, from vineyards we never would have known to try, along with bonus information about the wines and what to drink them with. We've never had a bad bottle, and we could not love Grape Intentions more!"

Lauren S. Ardsley, NY

"Hands down the best wine club out there. Always something new, amazing quality, and I love that it has expanded my palate to now enjoy rosé."

Rob T. Washington, DC

"I love Grape Intentions because it exposes me to wines that I would not have tried otherwise, and I know that they will be high quality thanks to Brett's knowledge and experience in the wine industry. I also love that part of my subscription goes to doing good."

Meli M. Washington, DC

"We love trying new types of wine, but we're by no means experts. Having Grape Intentions make the selections for us takes away the risk of us making a bad choice and allows us to be more adventurous with no effort. We've been very happy with the wines we've received."

John H. Cary, NC

"Nevermind the sake of ease and convenience, I love that each time I receive my Grape Intentions shipment, I open the box excited to see what wines have arrived — knowing very well that there will be an outstanding selection, all based on my preferences, yet vintages that are new and refreshing to try."

Arend F. Arlington, VA

"Opening my box of wines each delivery has become one of my favorite rituals (well, ranked slightly after actually drinking them)! The quality of the wines has been uniformly superb, and the wine descriptions have been as interesting and educational as the wines themselves."

Dusty F. New York, NY

"I have never ordered wine online, so when I made my first order with Grape Intentions, I wasn't sure what to expect. The wines that I receive are outstanding, never had any problems. Makes my life easy! Great company, great wines."

George & Linda E. Cheyenne, WY

"I've been a Grape Intentions member since they launched and I love the convenience factor, I never have to worry about running to the wine store for a last minute party invite at a friend's. I always have a quality wine supply!"

Stephanie C. Philadelphia, PA

"We just opened our 10th shipment of wonderful wine! It is safe to say Grape Intentions has enhanced our lives. After we open each box we really enjoy reading the fun stories about the wine grapes, the region and the winemaker, and we appreciate the tasting notes and the pairing suggestions too. And yes, we have been known to do a happy dance when we uncork one of your fine wines!"

Kevin & Debbie M. Placerville, CA
a few faves
Wine delivered to your door starting as low as $12.50.
good
wine for everyday moments
Giarola Bianco di Custoza

Giarola Bianco di Custoza

The climate here is moderated by nearby Garda Lake, the largest in Italy. In 1968 the family began to cultivate their vineyards and today produce a range of wines including this blend. With hints of melon and stone fruit this white pairs well with prosciutto and melon, fish, or even served as a brunch wine.

Grape • Garganega, Cortese, Trebbiano, Chardonnay
Place • Veneto, Italy
FYI • The famous dessert tiramisu originates from Veneto.

Dom. De La Chanteleuserie Rosé

Dom. De La Chanteleuserie Rosé

Cabernet Franc is the dominant red grape here, also knows as Breton. Sitting on an idyllic landscape overlooking Bourgueil, this small but respected producer makes his rosé using two production methods. The result is a beautiful salmon color with notes of peach and apricot. Pairs nicely with chèvre brûlée.

Grape • Cabernet Franc
Place • Loire, France
FYI • The domaine name means "place where the larks sing."

Broadbent Vinho Verde

Broadbent Vinho Verde

This is from Portugal's largest wine growing region. While many people associate the fortified wine port with the country, it actually produces a wide range of wines. One of the most famous whites is this style. With a touch of CO2 in the bottle, it is a bit of summer all year long. Try with fried fish bait or sardines.

Grape • Loureiro, Trajadura and Paderña
Place • Vinho Verde, Portugal
FYI • Vinho Verde is rainy, with annual amounts around 59in.
Gooder®
a touch of pedigree
Pico Maccario Lavignone Barbera d'Asti

Pico Maccario Lavignone Barbera d'Asti

Mombaruzzo is home to the two brothers who make this wine. They started the winery in the late 90's naming it after an 18th-century farmhouse. Bright, aromatic, and full of notes of violet and cherry this wine is incredibly versatile. Try pairing it with anything from fish to mushrooms to cheese to Indian curry.

Grape • Barbera
Place • Piedmont, Italy
FYI • Barbera originated in the foothills of Monferrato.

Charles Bove Rose

Charles Bove Rose

The limestone soil in Vouvray is key to the deliciousness of this wine. Built above an old quarry, the expansive tunnels now make for ideal storing conditions. A little bit of summer in every sip with refreshing notes of raspberry and strawberry. Pairs well with salmon kabob or a Greek salad.

Grape • Cabernet Franc, Gamay
Place • Loire Valley, France
FYI • They have over 15km of underground cellars!

Closerie Des Lys Rose

Closerie Des Lys Rose

Owned by two childhood friends from Burgundy, they set out to make wine in an environment where land is less expensive. They found it in Limoux. They have crafted a host of wines since 1997. This rose is a powerhouse and hits well outside of it's class. Pair with pan-seared scallops or with goat cheese.

Grape • Syrah, Cinsault, Grenache
Place • Languedoc, France
FYI • This southwestern region borders with Spain.
Goodest®
as good as it gets
B Side

B Side

Created from Napa vineyards that are off the beaten path. Fortunately, this is anything but an over-the-top-Napa-Cab. It's lush but is on a leash. With gorgeous notes of cassis, licorice, and dark chocolate it's a winner all the way. Go decadent on your next burger - meat or veg - and pair this with it.

Grape • Cabernet Sauvignon (mostly)
Place • Napa Valley, California
FYI • B Side refers to musical treasures on records.

Bonny Doon Le Cigare Blanc Reserve

Bonny Doon Le Cigare Blanc Reserve

We continue to learn more about the mysteries of élevage in glass demijohn. This wine is more or less the same blend as our standard issue Cigare Blanc, apart from the fact that we've allowed it to undergo malolactic fermentation. Fragrance of beeswax & sage. -RG Pair with lobster risotto.

Grape • Grenache Blanc, Rousanne
Place • Monterey, California
FYI • A demijohn is a glass vessel that holds up to 16/gl.

Fabienne Cottagnoud Caves des Tilleuls

Fabienne Cottagnoud Caves des Tilleuls

The Cottagnoud's are traditionalists who push boundaries. Working with the schist and granite soils found in their small village, they produce a pinot noir that is not at all Burgundian but reflects the fresh, cool mountain climate they are found in. Notes of raspberry and casis with an expressive minerality.

Grape • Pinot Noir
Place • Vetroz, Switzerland
FYI • Nearly all Swiss wine is consumed within Switzerland.