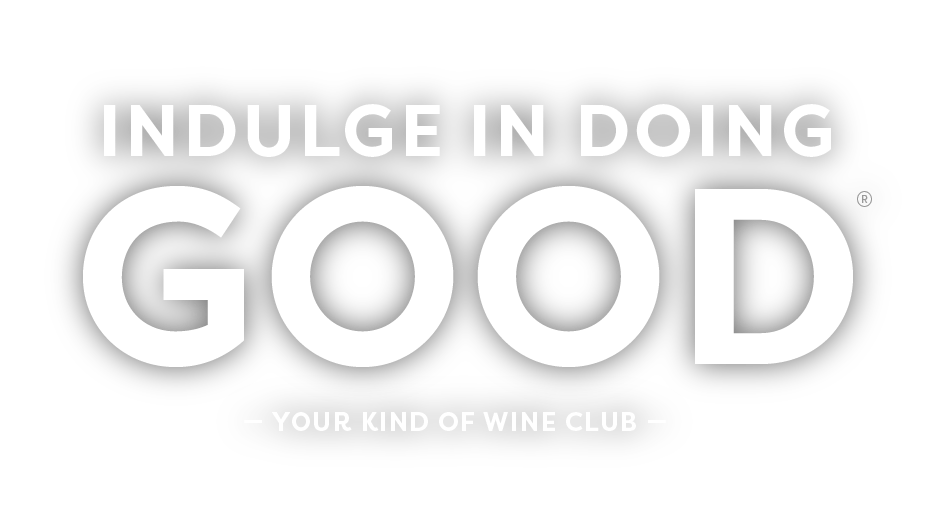 WE DELIVER
We're a wine club founded on expertise and variety
We demystify the world of wine by bringing you internationally available, hand-picked, liquid deliciousness.
– Brett, Sommelier & Alex, Entrepreneur


Expertise
It's like a sommelier
in your pocket

Variety
We bring you
a world of choices

Charity
Giving back, every
sip of the way

Hassle Free
Manage it all
online
how it works

1 · Tell Us What You Like
Your personal sommelier will begin to learn your palate with just 8 simple questions

2 · subscribe
You choose your plan: every month or bimonthly, starting at $12.50/bottle

3 · we pick it and ship it
Stunning hand-picked wines sourced from world class producers are on their way to you


4 · you rate, we donate
Your hassle-free account allows you to rate your wines and donate to a charity of your choice
"Nevermind the sake of ease and convenience, I love that each time I receive my Grape Intentions shipment, I open the box excited to see what wines have arrived — knowing very well that there will be an outstanding selection, all based on my preferences, yet vintages that are new and refreshing to try."

Arend F. Arlington, VA

"We love trying new types of wine, but we're by no means experts. Having Grape Intentions make the selections for us takes away the risk of us making a bad choice and allows us to be more adventurous with no effort. We've been very happy with the wines we've received."

John H. Cary, NC

"I have never ordered wine online, so when I made my first order with Grape Intentions, I wasn't sure what to expect. The wines that I receive are outstanding, never had any problems. Makes my life easy! Great company, great wines."

George & Linda E. Cheyenne, WY

"I've been a Grape Intentions member since they launched and I love the convenience factor, I never have to worry about running to the wine store for a last minute party invite at a friend's. I always have a quality wine supply!"

Stephanie C. Philadelphia, PA

"I love Grape Intentions because it exposes me to wines that I would not have tried otherwise, and I know that they will be high quality thanks to Brett's knowledge and experience in the wine industry. I also love that part of my subscription goes to doing good."

Meli M. Washington, DC

"We just opened our 10th shipment of wonderful wine! It is safe to say Grape Intentions has enhanced our lives. After we open each box we really enjoy reading the fun stories about the wine grapes, the region and the winemaker, and we appreciate the tasting notes and the pairing suggestions too. And yes, we have been known to do a happy dance when we uncork one of your fine wines!"

Kevin & Debbie M. Placerville, CA

"Opening my box of wines each delivery has become one of my favorite rituals (well, ranked slightly after actually drinking them)! The quality of the wines has been uniformly superb, and the wine descriptions have been as interesting and educational as the wines themselves."

Dusty F. New York, NY

"We get varietals we never would have picked out on our own, from vineyards we never would have known to try, along with bonus information about the wines and what to drink them with. We've never had a bad bottle, and we could not love Grape Intentions more!"

Lauren S. Ardsley, NY

"We are not big wine drinkers, so it is delightful to have someone pick out the wines and receive some background on the selected wines. Always a very pleasant surprise each month!"

Karen F. College Station, TX

"Hands down the best wine club out there. Always something new, amazing quality, and I love that it has expanded my palate to now enjoy rosé."

Rob T. Washington, DC
a few faves
Wine delivered to your door starting as low as $12.50.
good
wine for everyday moments
Farina Bianco

Farina Bianco

The wines of Remo Farina are highly regarded and frequent winners in blind tastings. This white sees extended contact with lees that allows for a more rounded wine. A hint of jasmine and exotic fruit, namely pineapple, help this match up with pad-thai or a caprese salad.

Grape • Garganega, Chardonnay, Sauvignon Blanc
Place • Veneto, Italy
FYI • The Veneto is also known as Venezia Euganea.

Broadbent Vinho Verde

Broadbent Vinho Verde

This is from Portugal's largest wine growing region. While many people associate the fortified wine port with the country, it actually produces a wide range of wines. One of the most famous whites is this style. With a touch of CO2 in the bottle, it is a bit of summer all year long. Try with fried fish bait or sardines.

Grape • Loureiro, Trajadura and Paderña
Place • Vinho Verde, Portugal
FYI • Vinho Verde is rainy, with annual amounts around 59in.

Sagelands

Sagelands

Sourced from three vineyard sites on the arid side of Washington state. This crowd pleaser is full of rich, ripe fruit, notably raspberries, cherries, and a touch of vanilla. Its silky finish helps it pair nicely with most things off the BBQ.

Grape • Merlot
Place • Columbia Valley, Washington
FYI • Columbia Valley contains 99% of WA's vineyards.
Gooder®
a touch of pedigree
Castello La Leccia Vivaio Del Cavaliere

Castello La Leccia Vivaio Del Cavaliere

Situated on a perfect hillside in Chianti this was once owned by the Ricasoli knight known as Cavaliere Capinera. Today organic farming practices alongside marrying old vs new blends combine to produce delightful wines. This pairs exceptionally well with lamb and rosemary.

Grape • Sangiovese, Malvasia Nera
Place • Tuscany, Italy
FYI • Vivaio is Italian for fish pond.

Inama Soave

Inama Soave

The Veneto, the NE region of Italy where this wine is from, was not always a popular place to plant grapes. Mr. Inama saw a future and in the early 1960's began to show how great the region is for whites such as this. With delicate notes of pear, white peach, and minerality, this delight pairs well with sushi.

Grape • Soave
Place • Soave, Italy
FYI • The grape and the region it is from share the same name.

Aziende Valle Friuli Colli

Aziende Valle Friuli Colli

Austria meets the northern boundary of Friuli. Like Austria, white varietals reign supreme in this NE region. Cool nights help keep the acidity vibrant. This crowd pleaser, with hints of peach and gooseberry, gets the job done every time. Excellently paired with sushi or seafood risotto.

Grape • Pinot Grigio
Place • Friuli, Italy
FYI • Friuli has one of Italy's most developed economies.
Goodest®
as good as it gets
Dom. Goisot "Corps de Garde"

Dom. Goisot "Corps de Garde"

Absolutely brilliant white that delivers tremendous bang for the buck. The Goisot family has a long history of outstanding wine making. A kiss of french oak is behind this masculine style wine that easily has a few years in the bottle to fully mature. This is a reserve bottling made only in top vintages.

Grape • Chardonnay
Place • Burgundy, France
FYI • Saint Bris was once formally part of Chablis.

Donatella Cinelli Rosso di Montalcino

Donatella Cinelli Rosso di Montalcino

This enthusiastic red from a perfect vintage will put a smile on your face. It's from talented female wine maker Donatella. Versatile at the dinner table, where we encourage you to serve it, it pairs well with everything from soups to meat dishes. Will easily age 5-10 years.

Grape • Sangiovese
Place • Tuscany, Italy
FYI • Rosso vs Brunello de Montalcino is meant to drink young.

Chartron et Trebuchet Meursault

Chartron et Trebuchet Meursault

Though the two men who joined forces to start this house are gone, their remarkable legacy lives on through Vincent Sauvestre. The impeccable quality of this wine is immediately evident. Notes of toast, orange, and an underlying minerality make this one to keep for the next five years or drink now.

Grape • Chardonnay
Place • Burgundy, France
FYI • The best wine here comes from the Cote d'Or.