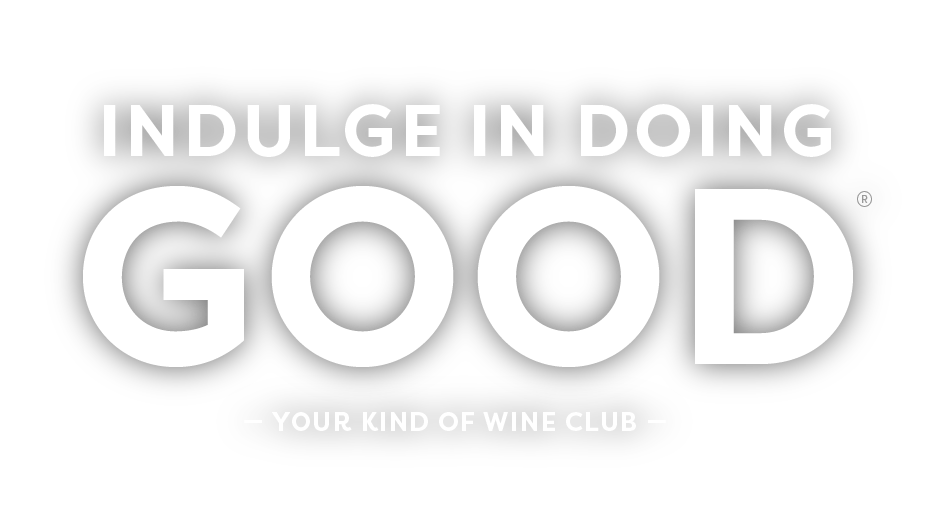 WE DELIVER
We're a wine club founded on expertise and variety
"We demystify the world of wine by bringing you internationally available, hand-picked, liquid deliciousness."
– Brett H. Philpott-Freeman, Sommelier


Expertise
It's like a sommelier
in your pocket

Variety
We bring you
a world of choices

Charity
Giving back, every
sip of the way

Hassle Free
Manage it all
online
how it works

1 · Tell Us What You Like
Your personal sommelier will begin to learn your palate with just 8 simple questions

2 · subscribe
You choose your plan: every month or bimonthly, starting at $12.50/bottle

3 · we pick it and ship it
Stunning hand-picked wines sourced from world class producers are on their way to you


4 · you rate, we donate
Your hassle-free account allows you to rate your wines and donate to a charity of your choice
"Nevermind the sake of ease and convenience, I love that each time I receive my Grape Intentions shipment, I open the box excited to see what wines have arrived — knowing very well that there will be an outstanding selection, all based on my preferences, yet vintages that are new and refreshing to try."

Arend F. Arlington, VA

"I love Grape Intentions because it exposes me to wines that I would not have tried otherwise, and I know that they will be high quality thanks to Brett's knowledge and experience in the wine industry. I also love that part of my subscription goes to doing good."

Meli M. Washington, DC

"We are not big wine drinkers, so it is delightful to have someone pick out the wines and receive some background on the selected wines. Always a very pleasant surprise each month!"

Karen F. College Station, TX

"We get varietals we never would have picked out on our own, from vineyards we never would have known to try, along with bonus information about the wines and what to drink them with. We've never had a bad bottle, and we could not love Grape Intentions more!"

Lauren S. Ardsley, NY

"Opening my box of wines each delivery has become one of my favorite rituals (well, ranked slightly after actually drinking them)! The quality of the wines has been uniformly superb, and the wine descriptions have been as interesting and educational as the wines themselves."

Dusty F. New York, NY

"We just opened our 10th shipment of wonderful wine! It is safe to say Grape Intentions has enhanced our lives. After we open each box we really enjoy reading the fun stories about the wine grapes, the region and the winemaker, and we appreciate the tasting notes and the pairing suggestions too. And yes, we have been known to do a happy dance when we uncork one of your fine wines!"

Kevin & Debbie M. Placerville, CA

"Hands down the best wine club out there. Always something new, amazing quality, and I love that it has expanded my palate to now enjoy rosé."

Rob T. Washington, DC

"I've been a Grape Intentions member since they launched and I love the convenience factor, I never have to worry about running to the wine store for a last minute party invite at a friend's. I always have a quality wine supply!"

Stephanie C. Philadelphia, PA

"I have never ordered wine online, so when I made my first order with Grape Intentions, I wasn't sure what to expect. The wines that I receive are outstanding, never had any problems. Makes my life easy! Great company, great wines."

George & Linda E. Cheyenne, WY

"We love trying new types of wine, but we're by no means experts. Having Grape Intentions make the selections for us takes away the risk of us making a bad choice and allows us to be more adventurous with no effort. We've been very happy with the wines we've received."

John H. Cary, NC
a few faves
Wine delivered to your door starting as low as $12.50.
good
wine for everyday moments
Black's Station

Black's Station

In the 1800's the town of Zamora where this wine comes from was known as Black's Station, named after J.J. Black the "baron" of the town. A charming red with hints of blueberry and cocoa powder, this pairs well with a Sunday pot roast.

Grape • Malbec
Place • Yolo County, California
FYI • Yolo, a Native American word, means abounding in rushes.

Ch. Beaulieu Rose

Ch. Beaulieu Rose

Drinking this will bring to mind toe-dipping along the beautiful Cote d'Azur while sipping on a delicate rose. A classic with notes of exotic fruits like guava and papaya, this versatile wine pairs well with... you guessed it, seafood!

Grape • Grenache, Cabernet Sauvignon, Syrah, Cinsault
Place • Provence, France
FYI • Aix-en-Provence is the birthplace of painter Cezanne.

Conde Villar Tapada de Villar

Conde Villar Tapada de Villar

Spending four months in oak barrels gives this red the extra structure that makes it so delicious. These grapes are indigenous to Portugal and the backbone of their table wine production. Aromatic and well balanced with hints of blueberry and vanilla this pairs well with marinated flank steak.

Grape • Alicante Bouschet, Touriga Nacional, Aragonez
Place • Alentejo, Portugal
FYI • Alentejo means "beyond the Tagus river."
Gooder®
a touch of pedigree
Ferzo Passerina Terre di Chieti

Ferzo Passerina Terre di Chieti

The dramatic landscape sandwiched between the coastline and Appenine Mountains has an immense impact on this wine. The unique salinity of the wine along with it's minerality are hallmarks of this white. It's versatile at the table but pairs well with a variety of seafood dishes.

Grape • Passerina
Place • Abruzzo, Italy
FYI • Ferzo is a patch of fabric that creates a sail.

Landes Les Caprices D'Anais Rose

Landes Les Caprices D'Anais Rose

Created in 2005 in honor of Nicolas Lassagne's daughter Anais. The estate is relatively new, created in 1952 by his grandfather Paul Lassagne. With bright aromatics of elderberry and strawberry this pairs well with salads, chicken, and salmon.

Grape • Merlot, Cabernet Sauvignon
Place • Bordeeaux, France
FYI • Caprices d'Anais means "Anais' Whim."

Ministry of the Vinterior

Ministry of the Vinterior

The wives of winemaker's Chris and Elijah were college roommates. So long before the "Ministry" became a winery, the two were decade-old friends who regularly drank wine over BBQ. Loaded with layers of blueberry, vanilla, and a hint of coffee. Try with skirt steak...or even chocolate!

Grape • Cabernet Sauvignon
Place • North Coast, California
FYI • California accounts for 90% of US wine production.
Goodest®
as good as it gets
Colpetrone Montefalco Sagrantino

Colpetrone Montefalco Sagrantino

This sometimes overlooked region is home to one of Italy's most powerful varietals, Sagrantino. It often takes years to come into it's own and this offering from Colpetrone is their current release at nearly a decade old! Incredibly well structured with brambleberries, leather and spice it pairs well with goat dishes.

Grape • Sagrantino
Place • Montefalco, Italy
FYI • This region is known as "the belly of the belly" of Italy

Pascal and Nicolas Reverdy Sancerre Rose

Pascal and Nicolas Reverdy Sancerre Rose

Two brothers started this winery on a shoestring budget in 1995 and it is still in the family despite the tragic loss of Nicolas. The fossilized soil is part of the magic, known as Terres Blanches. Extremely complex. Look for layers of mandarin, red currant, and elderflower. Serve with halibut and beurre blanc.

Grape • Pinot Noir
Place • Loire, France
FYI • The Loire is the longest river in France.

Sailor's Grave

Sailor's Grave

Named after a Merchant Marine from Wisconsin who served during WWII, this full throttle Napa Cab is a complex wine with notes of vanilla, cocoa powder, kitchen spice and licorice. Pair with a grilled t-bone steak.

Grape • Cabernet Sauvignon
Place • Napa Valley, California
FYI • The Sailor's Grave was a common tattoo among sailors.