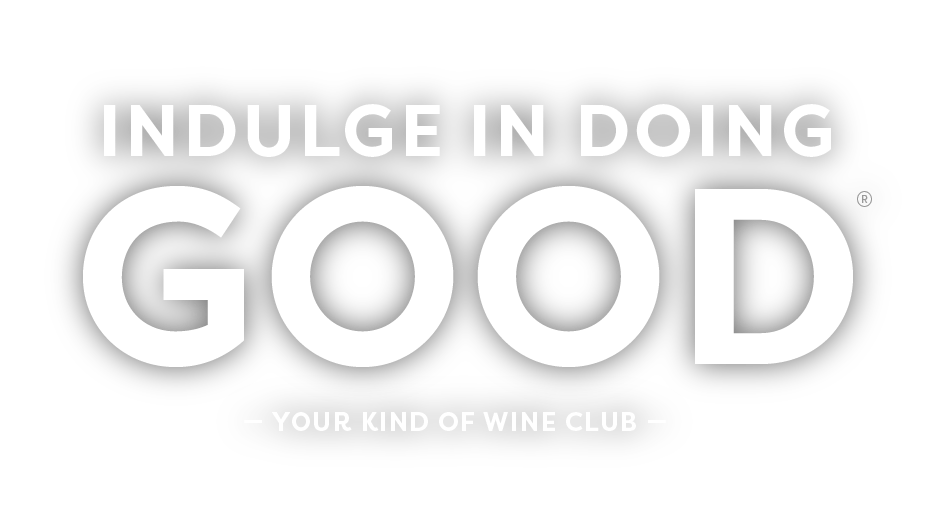 WE DELIVER
We're a wine club founded on expertise and variety
"We demystify the world of wine by bringing you internationally available, hand-picked, liquid deliciousness."
– Brett H. Philpott-Freeman, Sommelier


Expertise
It's like a sommelier
in your pocket

Variety
We bring you
a world of choices

Charity
Giving back, every
sip of the way

Hassle Free
Manage it all
online
how it works

1 · Tell Us What You Like
Your personal sommelier will begin to learn your palate with just 8 simple questions

2 · subscribe
You choose your plan: every month or bimonthly, starting at $12.50/bottle

3 · we pick it and ship it
Stunning hand-picked wines sourced from world class producers are on their way to you


4 · you rate, we donate
Your hassle-free account allows you to rate your wines and donate to a charity of your choice
"Nevermind the sake of ease and convenience, I love that each time I receive my Grape Intentions shipment, I open the box excited to see what wines have arrived — knowing very well that there will be an outstanding selection, all based on my preferences, yet vintages that are new and refreshing to try."

Arend F. Arlington, VA

"We love trying new types of wine, but we're by no means experts. Having Grape Intentions make the selections for us takes away the risk of us making a bad choice and allows us to be more adventurous with no effort. We've been very happy with the wines we've received."

John H. Cary, NC

"We are not big wine drinkers, so it is delightful to have someone pick out the wines and receive some background on the selected wines. Always a very pleasant surprise each month!"

Karen F. College Station, TX

"Hands down the best wine club out there. Always something new, amazing quality, and I love that it has expanded my palate to now enjoy rosé."

Rob T. Washington, DC

"I have never ordered wine online, so when I made my first order with Grape Intentions, I wasn't sure what to expect. The wines that I receive are outstanding, never had any problems. Makes my life easy! Great company, great wines."

George & Linda E. Cheyenne, WY

"Opening my box of wines each delivery has become one of my favorite rituals (well, ranked slightly after actually drinking them)! The quality of the wines has been uniformly superb, and the wine descriptions have been as interesting and educational as the wines themselves."

Dusty F. New York, NY

"We get varietals we never would have picked out on our own, from vineyards we never would have known to try, along with bonus information about the wines and what to drink them with. We've never had a bad bottle, and we could not love Grape Intentions more!"

Lauren S. Ardsley, NY

"I've been a Grape Intentions member since they launched and I love the convenience factor, I never have to worry about running to the wine store for a last minute party invite at a friend's. I always have a quality wine supply!"

Stephanie C. Philadelphia, PA

"I love Grape Intentions because it exposes me to wines that I would not have tried otherwise, and I know that they will be high quality thanks to Brett's knowledge and experience in the wine industry. I also love that part of my subscription goes to doing good."

Meli M. Washington, DC

"We just opened our 10th shipment of wonderful wine! It is safe to say Grape Intentions has enhanced our lives. After we open each box we really enjoy reading the fun stories about the wine grapes, the region and the winemaker, and we appreciate the tasting notes and the pairing suggestions too. And yes, we have been known to do a happy dance when we uncork one of your fine wines!"

Kevin & Debbie M. Placerville, CA
a few faves
Wine delivered to your door starting as low as $12.50.
good
wine for everyday moments
Domaine Samuel Baron Touraine

Domaine Samuel Baron Touraine

The father Jean-Pierre was, brilliantly, an early adopter of planting sauvignon blanc in Touraine. Years later his son Samuel took it a step further by leaving the co-op and improving vineyard practices. As good as some Sancerre but not as pricey, this has lovely citrus notes and is great with chevre!

Grape • Sauvignon Blanc
Place • Loire, France
FYI • This vineyard was certified organic in 2012.

La Carraia Orvieto

La Carraia Orvieto

The winery was founded in 1976 by two families who are well respected in the region. This classic Italian white is known for it's freshness and ability to pair with foods that range from citrus to fish. Of course it also makes for a great aperitif wine.

Grape • Grechetto, Procanico, Malvasia
Place • Umbria, Italy
FYI • Grechetto is also used to make dessert wines.

Pichot Roucas VDP

Pichot Roucas VDP

The only downside to this wine is not much makes it to the U.S. This is a declassified Vacqueyras, a fancy way of saying you get a lot of bang for the buck. The Bouletin family makes this wine with great care and it shows. With lots of depth this meaty wine pairs best with food. Try with veal or veggie stew.

Grape • Grenache, Syrah, Carignan
Place • Rhone, France
FYI • Roucas Toumba are the fallen stones around the vineyard.
Gooder®
a touch of pedigree
Vinum Red Dirt Red

Vinum Red Dirt Red

The exact blend of this Rhone-inspired red changes from vintage to vintage but always contains the same combination of varietals. A touch of "California-rustic" shines through this full-bodied wine with supple notes of dark fruit, vanilla, and caramel. Pairs well with lamb, cassoulet, or polenta and mushrooms.

Grape • Syrah, Mourvedre, Grenache
Place • Paso Robles, California
FYI • Paso Robles means "The Pass of the Oaks."

Tua Rita Rosso Dei Notra

Tua Rita Rosso Dei Notra

Made from the younger grapes in the vineyard, this extremely approachable red is an example of what this house is capable of. The wife and husband duo behind this 1984 founded winery are brilliant. Notes of cola, kitchen spice, plum, and licorice allow this to pair well with spice rubbed chicken or Bolognese.

Grape • Sangiovese, Merlot, Cabernet Sauvignon
Place • Tuscany, Italy
FYI • Their wines enjoy cult like status.

Heinrich Red

Heinrich Red

From 1 hectare in 1990 to 90 hectare in 2018 the Heinrich's have steadily grown their outstanding operation. Biodyanamic and on the cutting edge of innovation their wines are simply tops. With plenty of ripe fruit this pairs well with everything from Middle Eastern eats to your fresh-from-the-lake catch.

Grape • Zweigelt, Blaufrankisch, St. Laurent
Place • Burgenland, Austria
FYI • Zweigelt is Austria's most planted red varietal.
Goodest®
as good as it gets
Dom. de la Mordoree "La Dame Rousse" Rosé

Dom. de la Mordoree "La Dame Rousse" Rosé

The wines from the Delorme family are among the most highly rated in the region. Year after year their portfolio is delicious and this rosé is a winner as well. Full of raspberry, cherry, and delicate floral notes, it is an absolutely gorgeous wine that is easy to drink and can accompany a host of dishes.

Grape • Grenache, Cinsault, Mourvedre, Syrah
Place • Rhone, France
FYI • Mordoree means woodcock in French.

Hendry Albarino

Hendry Albarino

George Hendry started his career developing medical equipment for imaging but was unable to avoid the siren of winemaking on his family's property. This stunning wine made from the famed Galician grape is full of racy acidity that pairs well with shellfish.

Grape • Albarino
Place • Napa Valley, California
FYI • Hendry's property is famously "blocked" into parcels.

Stolpman Ballard Canyon

Stolpman Ballard Canyon

This wine comes from the only American Viticulture Area dedicated exclusively to syrah and Stolpman is a syrah specialist. With lots of finesse and structure this wine can easily age for the next five years but it's rich plum flavors underpinned with hints of chocolate will win you over now. Pair with roasted pork loin.

Grape • Syrah
Place • Santa Ynez, California
FYI • The Ballard AVA was officially recognized in 2013.