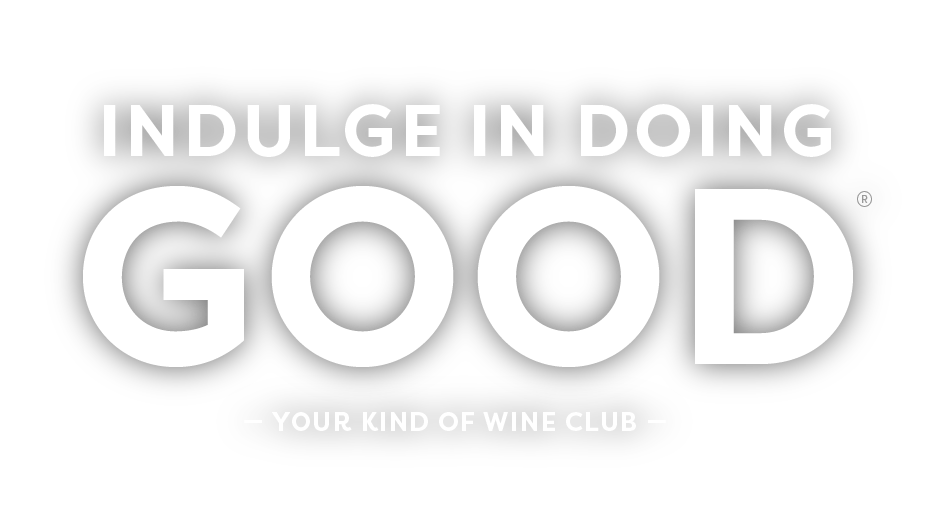 WE DELIVER
We're a wine club founded on expertise and variety
"We demystify the world of wine by bringing you internationally available, hand-picked, liquid deliciousness."
– Brett H. Philpott-Freeman, Sommelier


Expertise
It's like a sommelier
in your pocket

Variety
We bring you
a world of choices

Charity
Giving back, every
sip of the way

Hassle Free
Manage it all
online
how it works

1 · Tell Us What You Like
Your personal sommelier will begin to learn your palate with just 8 simple questions

2 · subscribe
You choose your plan: every month or bimonthly, starting at $12.50/bottle

3 · we pick it and ship it
Stunning hand-picked wines sourced from world class producers are on their way to you


4 · you rate, we donate
Your hassle-free account allows you to rate your wines and donate to a charity of your choice
"I have never ordered wine online, so when I made my first order with Grape Intentions, I wasn't sure what to expect. The wines that I receive are outstanding, never had any problems. Makes my life easy! Great company, great wines."

George & Linda E. Cheyenne, WY

"I love Grape Intentions because it exposes me to wines that I would not have tried otherwise, and I know that they will be high quality thanks to Brett's knowledge and experience in the wine industry. I also love that part of my subscription goes to doing good."

Meli M. Washington, DC

"Nevermind the sake of ease and convenience, I love that each time I receive my Grape Intentions shipment, I open the box excited to see what wines have arrived — knowing very well that there will be an outstanding selection, all based on my preferences, yet vintages that are new and refreshing to try."

Arend F. Arlington, VA

"I've been a Grape Intentions member since they launched and I love the convenience factor, I never have to worry about running to the wine store for a last minute party invite at a friend's. I always have a quality wine supply!"

Stephanie C. Philadelphia, PA

"We are not big wine drinkers, so it is delightful to have someone pick out the wines and receive some background on the selected wines. Always a very pleasant surprise each month!"

Karen F. College Station, TX

"We get varietals we never would have picked out on our own, from vineyards we never would have known to try, along with bonus information about the wines and what to drink them with. We've never had a bad bottle, and we could not love Grape Intentions more!"

Lauren S. Ardsley, NY

"Opening my box of wines each delivery has become one of my favorite rituals (well, ranked slightly after actually drinking them)! The quality of the wines has been uniformly superb, and the wine descriptions have been as interesting and educational as the wines themselves."

Dusty F. New York, NY

"We love trying new types of wine, but we're by no means experts. Having Grape Intentions make the selections for us takes away the risk of us making a bad choice and allows us to be more adventurous with no effort. We've been very happy with the wines we've received."

John H. Cary, NC

"We just opened our 10th shipment of wonderful wine! It is safe to say Grape Intentions has enhanced our lives. After we open each box we really enjoy reading the fun stories about the wine grapes, the region and the winemaker, and we appreciate the tasting notes and the pairing suggestions too. And yes, we have been known to do a happy dance when we uncork one of your fine wines!"

Kevin & Debbie M. Placerville, CA

"Hands down the best wine club out there. Always something new, amazing quality, and I love that it has expanded my palate to now enjoy rosé."

Rob T. Washington, DC
a few faves
Wine delivered to your door starting as low as $12.50.
good
wine for everyday moments
Boekenhoutskloof The Wolftrap

Boekenhoutskloof The Wolftrap

This wine is named for one of the wild animals that used to roam through the valley when the winery was first established in 1776 (the same year other great things happened!). A blend of three varietals this wine has layers of smoke, licorice, and dark fruit. Pairs well with items off the grill.

Grape • Syrah, Mourvedre, Viogner
Place • Cape of Good Hope, South Africa
FYI • Boekenhout is an indigenous Cape Beech tree.

Vinos Guerra

Vinos Guerra

One of the oldest and most historic wineries in Spain, Guerra was founded in 1879. While the winery was a pioneer in a number of areas, its claim to fame is this elegant wine made from a grape found almost exclusively on the Iberian Peninsula. Aromas of blackberry and a hint of smoke. Pair with goat tacos.

Grape • Mencia
Place • Bierzo, Spain
FYI • Mencia makes up 75% of all wine production in Bierzo.

Indaba CB

Indaba CB

Sustainably grown on the ancient soils of the Western Cape, this refreshing wine is fermented in stainless steel before bottling insuring it's bright refreshing characteristics shine through. With notes of tropical fruit this pairs well with a papaya and mango salad.

Grape • Chenin Blanc
Place • Western Cape, South Africa
FYI • Indaba means the story.
Gooder®
a touch of pedigree
La Croix des Vignes Molinie

La Croix des Vignes Molinie

The golden age of Cahors was around 1720 when it was one of the most sought after crus in France. Today it is one of the gems that needs rediscovering. This excellent example is unoaked. On the palate it has concentrated blackberries and dark cherries and will pair nicely with your favorite tomato dish.

Grape • Malbec
Place • Cahors, France
FYI • Malbec from this area is known as the "black wine."

Tenuta Sant'Antonio Scaia Corvina

Tenuta Sant'Antonio Scaia Corvina

Four brothers set out to do something spectacular in 1989 and their accomplishment is found in this delicious wine. Beautiful garnet color with notes of plums, cassis, and some floral notes, most notably rose. Pairs very well with the classical Veneto dish, Risotto all'Amarone.

Grape • Corvina
Place • Veneto, Italy
FYI • Visiting Venice? Be sure to add Verona to your itinerary.

Thevenet Saint Véran 'Clos de l'Ermitage VV'

Thevenet Saint Véran 'Clos de l'Ermitage VV'

This wine is made from the oldest vines in the family's stable of vineyards. A wine of this caliber is in a league of its own and can easily cellar for the next three years. Superb in every way with hints of buttered pear, honeysuckle, apricots and smoky limestone. Pair with chevre, chicken in cream sauce or fish.

Grape • Chardonnay
Place • Burgundy, France
FYI • Saint Véran AOC wines can only be made with chardonnay.
Goodest®
as good as it gets
Henry Natter Sancerre Rouge

Henry Natter Sancerre Rouge

A delightful family operation that started a mere 44 years ago ('74) and sits atop a keen line of Kimmeridgian soil. This, in part, allows wines from the Natter's to retain an intense freshness even decades after their bottling. Lively aromas of red berries and cherries. Red wine with your fish? This this!

Grape • Pinot Noir
Place • Loire Valley, France
FYI • You probably thought this was going to be Cab Franc! 😉

Wolffer Estate Chardonnay Perle

Wolffer Estate Chardonnay Perle

Inspired by the great white's of Burgundy, comes this offering from one of the finest wineries in New York, rivaling even the best Napa has to offer. With notes of pear and toast this can match up nicely with veal dishes as well as numerous cheeses.

Grape • Chardonnay
Place • Long Island, New York
FYI • Long Island is 118 miles long.

Roger Sabon Lirac

Roger Sabon Lirac

This silky, elegant showing from Lirac demonstrates that the Rhone can produce approachable but firm reds in their infancy. This family operation tends to harvest with lower ripeness levels. This decision makes for a well-rounded and expressive wine. Why not try it with your next dinner featuring lamb shank?

Grape • Grenache, Syrah, Mourvèdre, Carignan
Place • Rhone, France
FYI • Lirac is in the southernmost part of the Rhone Valley.