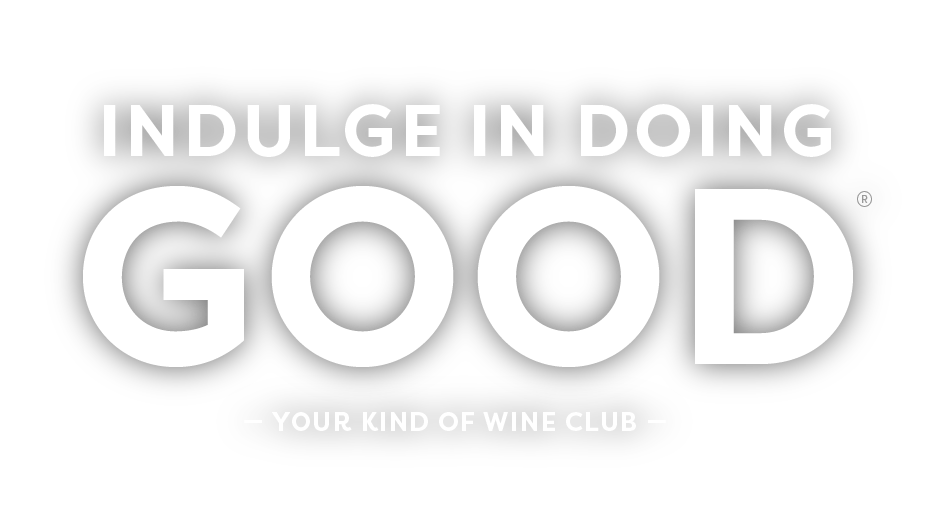 WE DELIVER
We're a wine club founded on expertise and variety
We demystify the world of wine by bringing you internationally available, hand-picked, liquid deliciousness.
– Brett, Sommelier & Alex, Entrepreneur


Expertise
It's like a sommelier
in your pocket

Variety
We bring you
a world of choices

Charity
Giving back, every
sip of the way

Hassle Free
Manage it all
online
how it works

1 · Tell Us What You Like
Your personal sommelier will begin to learn your palate with just 8 simple questions

2 · subscribe
You choose your plan: every month or bimonthly, starting at $12.50/bottle

3 · we pick it and ship it
Stunning hand-picked wines sourced from world class producers are on their way to you


4 · you rate, we donate
Your hassle-free account allows you to rate your wines and donate to a charity of your choice
"We get varietals we never would have picked out on our own, from vineyards we never would have known to try, along with bonus information about the wines and what to drink them with. We've never had a bad bottle, and we could not love Grape Intentions more!"

Lauren S. Ardsley, NY

"We just opened our 10th shipment of wonderful wine! It is safe to say Grape Intentions has enhanced our lives. After we open each box we really enjoy reading the fun stories about the wine grapes, the region and the winemaker, and we appreciate the tasting notes and the pairing suggestions too. And yes, we have been known to do a happy dance when we uncork one of your fine wines!"

Kevin & Debbie M. Placerville, CA

"Hands down the best wine club out there. Always something new, amazing quality, and I love that it has expanded my palate to now enjoy rosé."

Rob T. Washington, DC

"We are not big wine drinkers, so it is delightful to have someone pick out the wines and receive some background on the selected wines. Always a very pleasant surprise each month!"

Karen F. College Station, TX

"I've been a Grape Intentions member since they launched and I love the convenience factor, I never have to worry about running to the wine store for a last minute party invite at a friend's. I always have a quality wine supply!"

Stephanie C. Philadelphia, PA

"Opening my box of wines each delivery has become one of my favorite rituals (well, ranked slightly after actually drinking them)! The quality of the wines has been uniformly superb, and the wine descriptions have been as interesting and educational as the wines themselves."

Dusty F. New York, NY

"Nevermind the sake of ease and convenience, I love that each time I receive my Grape Intentions shipment, I open the box excited to see what wines have arrived — knowing very well that there will be an outstanding selection, all based on my preferences, yet vintages that are new and refreshing to try."

Arend F. Arlington, VA

"We love trying new types of wine, but we're by no means experts. Having Grape Intentions make the selections for us takes away the risk of us making a bad choice and allows us to be more adventurous with no effort. We've been very happy with the wines we've received."

John H. Cary, NC

"I love Grape Intentions because it exposes me to wines that I would not have tried otherwise, and I know that they will be high quality thanks to Brett's knowledge and experience in the wine industry. I also love that part of my subscription goes to doing good."

Meli M. Washington, DC

"I have never ordered wine online, so when I made my first order with Grape Intentions, I wasn't sure what to expect. The wines that I receive are outstanding, never had any problems. Makes my life easy! Great company, great wines."

George & Linda E. Cheyenne, WY
a few faves
Wine delivered to your door starting as low as $12.50.
good
wine for everyday moments
Valle Reale Montepulciano D'Abruzzo

Valle Reale Montepulciano D'Abruzzo

The Pizzolo family vineyards are uniquely located within one of Italy's most stunning national parks. The climate here is completely different from the rest of the region. This wine is rich, fragrant, explosive - lots of blackberry and black licorice. Great with red sauce and grilled eggplant or meatballs.

Grape • Montepulciano
Place • Abruzzo, Italy
FYI • More than 65% of Abruzzo is considered mountainous.

MAN Vintners

MAN Vintners

Named after the first initial of each of the three owners wives, this is a great example of the refreshing, approachable wines coming from South Africa. This wine has a clean finish with a hint of tropical fruit making it a great fit for spicy curries or Mediterranean tapas.

Grape • Chenin Blanc
Place • Paarl, South Africa
FYI • Paarl is South Africa's third oldest town.

Creta Roble

Creta Roble

This wine, made for Eric Solomon Selections, is a glimpse into the textbook deliciousness of Ribera del Duero. The 60-year-old vines along with new American and French oak barrels come together to create this expansive wine with notes of dark berry and kitchen spice. Bring this to your next parrillada!

Grape • Tempranillo
Place • Ribera del Duero, Spain
FYI • Ribera vies with Rioja as Spain's top red wine region.
Gooder™
a touch of pedigree
Villamedoro Rosso Del Duca

Villamedoro Rosso Del Duca

Recognizing they had something truly special the estate stopped selling it's fruit to other producers in the 1990s. Using a modern approach with indigenous varietals has truly put this house on the map. Balanced tanins with pronounced blackberry, coffee, and black olive notes. Pairs nicely with rosemary and lamb.

Grape • Montepulciano d'Abruzzo
Place • Abruzzo, Italy
FYI • The house motto is: Villa Medoro is the soul of wine.

Cederberg Bukettraube

Cederberg Bukettraube

This grape is found mainly in South Africa and is sometimes called Bouquet Blanc. It is a powerhouse white that offers an explosion of aromas and flavor with predominant notes of stone fruit and jasmine. It pairs extremely well with Thai food and curries or anything that has a touch of spice to it.

Grape • Bukettraube
Place • Cederberg, South Africa
FYI • This winery is grandfathered into a national preserve.

Rombauer Sauvignon Blanc

Rombauer Sauvignon Blanc

This wine represents the first change to the Rombauer lineup in a generation. What started out as a small pet project of Richie Allen has gained in popularity but is still in limited distribution because quantities are so low. Vibrant acidity with hints of lemon peel this is great with asparagus.

Grape • Sauvignon Blanc
Place • Napa, California
FYI • Rombauer's winemaker Richie Allen is from Australia.
Goodest™
as good as it gets
Dom. Pierre Guillemot Les Grands Picotins

Dom. Pierre Guillemot Les Grands Picotins

A larger than life character, Pierre Guillemot and his family have worked Savigny-lès-Beaune vines for eight generations. Their wines epitomize the local terroir. The finesse of this wine is captivating with aromas of black cherry and bramble. Serve with fish and red wine sauce.

Grape • Pinot Noir
Place • Burgundy, France
FYI • Savigny is often written without the "lès-Beaune"

Cantina del Pino Barbaresco

Cantina del Pino Barbaresco

This small family owned winery overlooks the famed Barbaresco tower which dates to the Middle Ages. Working with the regions most important varietal, Cantina produces a wine that is rich and enveloping with notes of dried flowers, rose and spices. Enjoy with hen of the woods mushrooms or black truffles.

Grape • Piedmont, Italy
Place • Nebbiolo
FYI • Italia black truffles are pricey: $700/lb on average.

Marchesi di Gresy Barbaresco Martinenga

Marchesi di Gresy Barbaresco Martinenga

The vineyard Martinenga is one of the most treasured sites in Piedmont. It sits in the heart of Barbaresco and has idyllic soil and sun exposure conditions. Elegant, graceful, memorable. This "Lady In Red" is full of plums, violets, licorice, and a hint of earth. Pairs extremely well with game birds.

Grape • Nebbiolo
Place • Piedmont, Italy
FYI • Piedmont means "at the foot of the mountains."