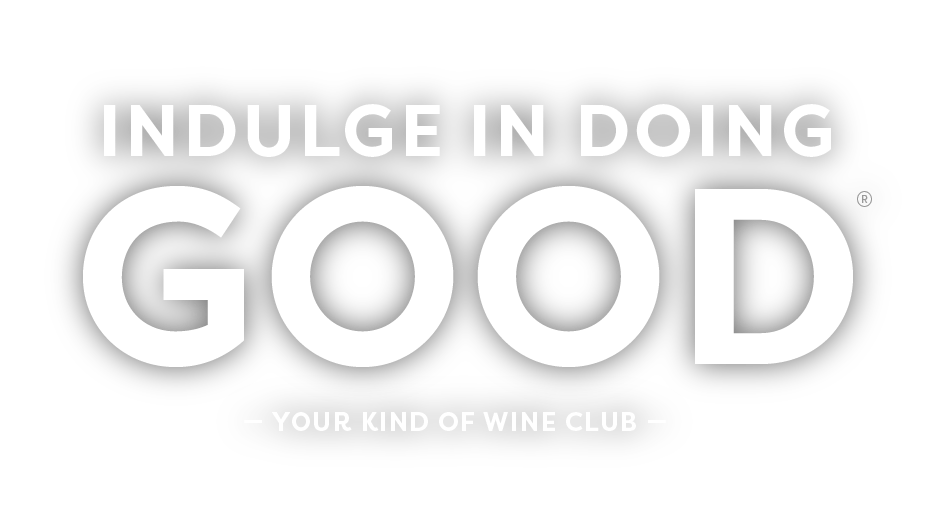 WE DELIVER
We're a wine club founded on expertise and variety
"We demystify the world of wine by bringing you internationally available, hand-picked, liquid deliciousness."
– Brett H. Freeman, Sommelier


Expertise
It's like a sommelier
in your pocket

Variety
We bring you
a world of choices

Charity
Giving back, every
sip of the way

Hassle Free
Manage it all
online
how it works

1 · Tell Us What You Like
Your personal sommelier will begin to learn your palate with just 8 simple questions

2 · subscribe
You choose your plan: every month or bimonthly, starting at $12.50/bottle

3 · we pick it and ship it
Stunning hand-picked wines sourced from world class producers are on their way to you


4 · you rate, we donate
Your hassle-free account allows you to rate your wines and donate to a charity of your choice
"We just opened our 10th shipment of wonderful wine! It is safe to say Grape Intentions has enhanced our lives. After we open each box we really enjoy reading the fun stories about the wine grapes, the region and the winemaker, and we appreciate the tasting notes and the pairing suggestions too. And yes, we have been known to do a happy dance when we uncork one of your fine wines!"

Kevin & Debbie M. Placerville, CA

"I love Grape Intentions because it exposes me to wines that I would not have tried otherwise, and I know that they will be high quality thanks to Brett's knowledge and experience in the wine industry. I also love that part of my subscription goes to doing good."

Meli M. Washington, DC

"Nevermind the sake of ease and convenience, I love that each time I receive my Grape Intentions shipment, I open the box excited to see what wines have arrived — knowing very well that there will be an outstanding selection, all based on my preferences, yet vintages that are new and refreshing to try."

Arend F. Arlington, VA

"Opening my box of wines each delivery has become one of my favorite rituals (well, ranked slightly after actually drinking them)! The quality of the wines has been uniformly superb, and the wine descriptions have been as interesting and educational as the wines themselves."

Dusty F. New York, NY

"I've been a Grape Intentions member since they launched and I love the convenience factor, I never have to worry about running to the wine store for a last minute party invite at a friend's. I always have a quality wine supply!"

Stephanie C. Philadelphia, PA

"We love trying new types of wine, but we're by no means experts. Having Grape Intentions make the selections for us takes away the risk of us making a bad choice and allows us to be more adventurous with no effort. We've been very happy with the wines we've received."

John H. Cary, NC

"We get varietals we never would have picked out on our own, from vineyards we never would have known to try, along with bonus information about the wines and what to drink them with. We've never had a bad bottle, and we could not love Grape Intentions more!"

Lauren S. Ardsley, NY

"We are not big wine drinkers, so it is delightful to have someone pick out the wines and receive some background on the selected wines. Always a very pleasant surprise each month!"

Karen F. College Station, TX

"Hands down the best wine club out there. Always something new, amazing quality, and I love that it has expanded my palate to now enjoy rosé."

Rob T. Washington, DC

"I have never ordered wine online, so when I made my first order with Grape Intentions, I wasn't sure what to expect. The wines that I receive are outstanding, never had any problems. Makes my life easy! Great company, great wines."

George & Linda E. Cheyenne, WY
a few faves
Wine delivered to your door starting as low as $12.50.
good
wine for everyday moments
Falesco Est! Est!! Est!!!

Falesco Est! Est!! Est!!!

Legend has it that the scout of a wine-loving bishop was sent ahead to identify good wines in an area he was visiting with the word Est (it is). When the scout arrived in Montefiascone, he found the wine so good he marked it Est! Est!! Est!!! Crisp, light, and floral. Pair with chicken satay or oysters.

Grape • Trebbiano, Malvasia, Roscetto
Place • Lazio, Italy
FYI • The Cotarella brothers founded Falesco in 1979.

Riebeek Cellars Chenin Blanc

Riebeek Cellars Chenin Blanc

The softly undulating mountains here are known as "Het Zwarte Land" or The Black Land because of the color they take on after rain. The fertile soils are home to vast numbers of wheat fields and vineyards. This incredibly easy sipper is full of tropical fruit flavors and pairs nicely with salads.

Grape • Chenin Blanc
Place • Swartland, South Africa
FYI • This area was settled by the Dutch in the 1600's.

Tortoise Creek "Jams Blend"

Tortoise Creek "Jams Blend"

Jam's Blend refers to the creators of Tortoise Creek, Janie and Mel Master. The touch of Viogner added to the wine helps round out it's white floral notes while the rest of the heavy lifting is left to Chardonnay. The creamy, refreshing nature of this white screams "pair me with cream-based pastas please!"

Grape • Chardonnay, Viogner
Place • Lodi, California
FYI • Robert Mondavi grew up in Lodi.
Gooder®
a touch of pedigree
Subsoil

Subsoil

Far to the east of Seattle is a surprisingly hot, arid region in Washington state. It provides absolutely perfect growing conditions for the grapes found in this wine. Full of rich notes of black cherry, caramel and toast it pairs well with beef and red wine reduction.

Grape • Merlot, Syrah, Malbec
Place • Horse Heaven Hills, WA
FYI • HHH is a long range of hills crossing three counties.

Aziende Valle Friuli Colli

Aziende Valle Friuli Colli

Austria meets the northern boundary of Friuli. Like Austria, white varietals reign supreme in this NE region. Cool nights help keep the acidity vibrant. This crowd pleaser, with hints of peach and gooseberry, gets the job done every time. Excellently paired with sushi or seafood risotto.

Grape • Pinot Grigio
Place • Friuli, Italy
FYI • Friuli has one of Italy's most developed economies.

Tarapacá Gran Reserva Cabernet Sauvignon

Tarapacá Gran Reserva Cabernet Sauvignon

This comes from Chile's most important wine growing region. The founder was so inspired by his 1874 trip to Bordeaux that he wanted to make wines in the same style when he returned. With dense, rich flavors of cassis, licorice and subtle oak, this makes a fitting combination with roast lamb.

Grape • Cabernet Sauvignon
Place • Maipo Valley, Chile
FYI • Maipo Valley is located south of the capital Santiago.
Goodest®
as good as it gets
San Salvatore Ceraso

San Salvatore Ceraso

The true magic of Aglianico is revealed after some years in the bottle. One of the three "majestic" grapes of Italy, this full-bodied red can fool you at first. Plum and kitchen spice abound but instead of a protein, consider pairing with baked beans, black eyed peas, or roasted cauliflower and kale.

Grape • Aglianico
Place • Campania, Italy
FYI • San Salvatore has a photovoltaic plant on site.

Illahe

Illahe

This state-of-the-art operation includes everything from gravity-fed vinification to solar power to rainwater harvesting. Modern techniques and top notch south-facing slopes are behind this stellar wine. Full of rich, ripe berry fruit with a hint of tobacco leaf it is amazing with roast chicken.

Grape • Pinot Noir
Place • Willamette Valley, Oregon
FYI • Willamette rhymes with Damn-It! (as they say)

Dom. Comte Abbatucci Faustine

Dom. Comte Abbatucci Faustine

Jean-Charles runs this domaine and is a believer in all things biodynamic. Whatever is takes to make his grapes happy in the pristine vineyard he is all about - including driving loud speakers through the vineyards playing Corsican polyphonic songs. With notes of tropical fruit and bright acid it pairs well with cheese.

Grape • Vermentino
Place • Ajaccio, Corsica
FYI • Napoleon Bonaparte was born here.