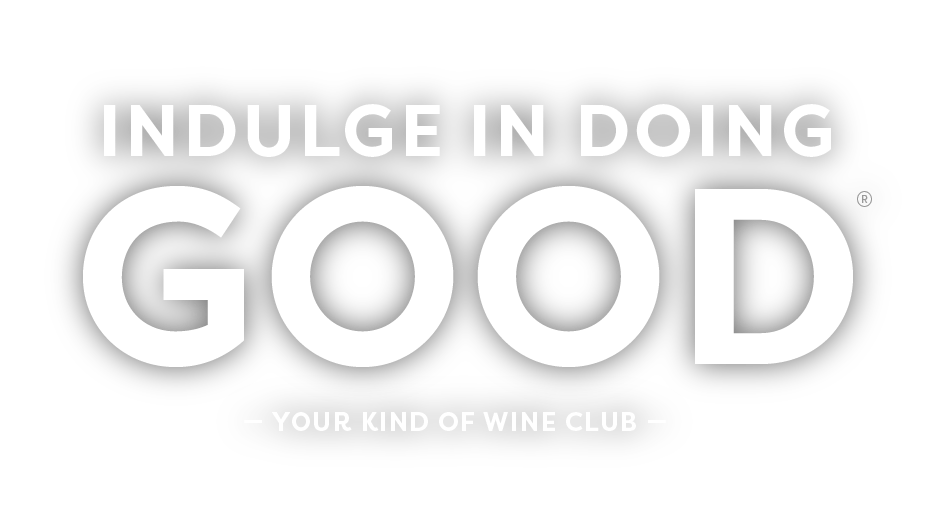 WE DELIVER
We're a wine club founded on expertise and variety
"We demystify the world of wine by bringing you internationally available, hand-picked, liquid deliciousness."
– Brett H. Philpott-Freeman, Sommelier


Expertise
It's like a sommelier
in your pocket

Variety
We bring you
a world of choices

Charity
Giving back, every
sip of the way

Hassle Free
Manage it all
online
how it works

1 · Tell Us What You Like
Your personal sommelier will begin to learn your palate with just 8 simple questions

2 · subscribe
You choose your plan: every month or bimonthly, starting at $12.50/bottle

3 · we pick it and ship it
Stunning hand-picked wines sourced from world class producers are on their way to you


4 · you rate, we donate
Your hassle-free account allows you to rate your wines and donate to a charity of your choice
"I've been a Grape Intentions member since they launched and I love the convenience factor, I never have to worry about running to the wine store for a last minute party invite at a friend's. I always have a quality wine supply!"

Stephanie C. Philadelphia, PA

"We just opened our 10th shipment of wonderful wine! It is safe to say Grape Intentions has enhanced our lives. After we open each box we really enjoy reading the fun stories about the wine grapes, the region and the winemaker, and we appreciate the tasting notes and the pairing suggestions too. And yes, we have been known to do a happy dance when we uncork one of your fine wines!"

Kevin & Debbie M. Placerville, CA

"Opening my box of wines each delivery has become one of my favorite rituals (well, ranked slightly after actually drinking them)! The quality of the wines has been uniformly superb, and the wine descriptions have been as interesting and educational as the wines themselves."

Dusty F. New York, NY

"We are not big wine drinkers, so it is delightful to have someone pick out the wines and receive some background on the selected wines. Always a very pleasant surprise each month!"

Karen F. College Station, TX

"We love trying new types of wine, but we're by no means experts. Having Grape Intentions make the selections for us takes away the risk of us making a bad choice and allows us to be more adventurous with no effort. We've been very happy with the wines we've received."

John H. Cary, NC

"Nevermind the sake of ease and convenience, I love that each time I receive my Grape Intentions shipment, I open the box excited to see what wines have arrived — knowing very well that there will be an outstanding selection, all based on my preferences, yet vintages that are new and refreshing to try."

Arend F. Arlington, VA

"I have never ordered wine online, so when I made my first order with Grape Intentions, I wasn't sure what to expect. The wines that I receive are outstanding, never had any problems. Makes my life easy! Great company, great wines."

George & Linda E. Cheyenne, WY

"We get varietals we never would have picked out on our own, from vineyards we never would have known to try, along with bonus information about the wines and what to drink them with. We've never had a bad bottle, and we could not love Grape Intentions more!"

Lauren S. Ardsley, NY

"Hands down the best wine club out there. Always something new, amazing quality, and I love that it has expanded my palate to now enjoy rosé."

Rob T. Washington, DC

"I love Grape Intentions because it exposes me to wines that I would not have tried otherwise, and I know that they will be high quality thanks to Brett's knowledge and experience in the wine industry. I also love that part of my subscription goes to doing good."

Meli M. Washington, DC
a few faves
Wine delivered to your door starting as low as $12.50.
good
wine for everyday moments
Castle Rock Merlot

Castle Rock Merlot

The Central Coast AVA extends about 250 miles along the state's coastline. Some of the best value in California comes from this region. With a velvety texture this red has pleasing notes of herbs, cherries, and plums. Great with pasta carbonara or chunks of parmesan cheese.

Grape • Merlot
Place • Central Coast, California
FYI • Castle Rock is a fictional fort in "Lord of the Flies."

Finca Antigua Cabernet Sauvignon

Finca Antigua Cabernet Sauvignon

Finca Antigua translates to "Old Estate" and refers to the long-lived nature of the vines here. As they saying goes "this is a lot of bang for the buck." A full-bodied red with the obvious dark fruit but also an intriguing array of wild herbs. This pairs well with lamb shank or lamb stew.

Grape • Cabernet Sauvignon
Place • La Mancha, Spain
FYI • This region is featured in the famed novel Don Quixote.

San Elias Chardonnay

San Elias Chardonnay

Viña Siegel is a family owned operation that started in the 1980's. With plantings throughout the expansive 250-mile long central valley they look to take advantage of its many microclimates. This chardonnay with its straw color and exotic overtones is perfect for any cocktail reception.

Grape • Chardonnay
Place • Colchagua Valley, Chile
FYI • Colchagua Valley is south of Santiago, the capital.
Gooder®
a touch of pedigree
Tilia Chardonnay

Tilia Chardonnay

There is a way to use a touch of oak on chardonnay that enhances the wine. The use of French and American oak in this offering by Leopoldo Kuschnaroff brings to market a medium bodied white that pairs perfectly with a host of seafood dishes and, in particular, creamy pasta sauces.

Grape • Chardonnay
Place • Mendoza, Argentina
FYI • Tilia is a Linden Tree

Clos Marie Pic St. Loup "L'Olivette"

Clos Marie Pic St. Loup "L'Olivette"

The steady hands of winemaker Christophe Peyrus have made this one of, if not the best, winery in the appelation. Hand-harvested, slow fermentation, and indigenous yeasts makes a big difference. This lively showing with layers of blackberry and herbs pairs well with lamb and rosemary.

Grape • Grenache, Syrah, Mourvedre
Place • Languedoc, France
FYI • Pic Saint Loup is a mountain that stands over 2,000 ft.

Dom. Pavillon de Chavannes "Ambassades"

Dom. Pavillon de Chavannes "Ambassades"

This winery, in the family since 1861, is managed by the lovely couple Paul and Betty Jambon. In addition to the burst of fruitiness one expects from this classic-Beaujolais, there is also a pronounced minerality influenced by the region's blue granite. Serve with grilled tuna or bean and ham stew.

Grape • Gamay
Place • Beaujolais, France
FYI • This wine is served in French embassies worldwide.
Goodest®
as good as it gets
Trione River Road Ranch

Trione River Road Ranch

For over forty years the Trione family has worked the land in Sonoma. In 2005 they established their winery and in 2014 offered this wine, their first Syrah. Aged in French oak for 18 months this full-bodied red has notes of blackberry and blueberry pie. Can easily age for 5 years.

Grape • Syrah
Place • Sonoma, California
FYI • Winery is located next to a 1908 landmark.

Argyle Blanc de Blancs

Argyle Blanc de Blancs

In 1987 visionary Rollin Soles recognized the potential of Oregon's climate to grow great grapes. Today Argyle is famous for it's sparkling wines and this is among their very best. Made from 100% Dijon Chardonnay clone, look for Bosc pear and toasted hazelnut on the palate. Truly a world class wine.

Grape • Chardonnay
Place • Willamette Valley, Oregon
FYI • Willamette is on the same parallel as Burgundy.

La Rioja Alta Arana

La Rioja Alta Arana

With over 130 years of experience La Rioja Alta is synonymous with not just outstanding wines but being consistent year in and year out - not something other wineries in Rioja can claim. Enjoy now or cellar for another decade this will continue to evolve. Truffle, leather, tobacco notes - pair with NY strip.

Grape • Tempranillo
Place • Rioja, Spain
FYI • Earliest record of grapes in this region dates to 873.