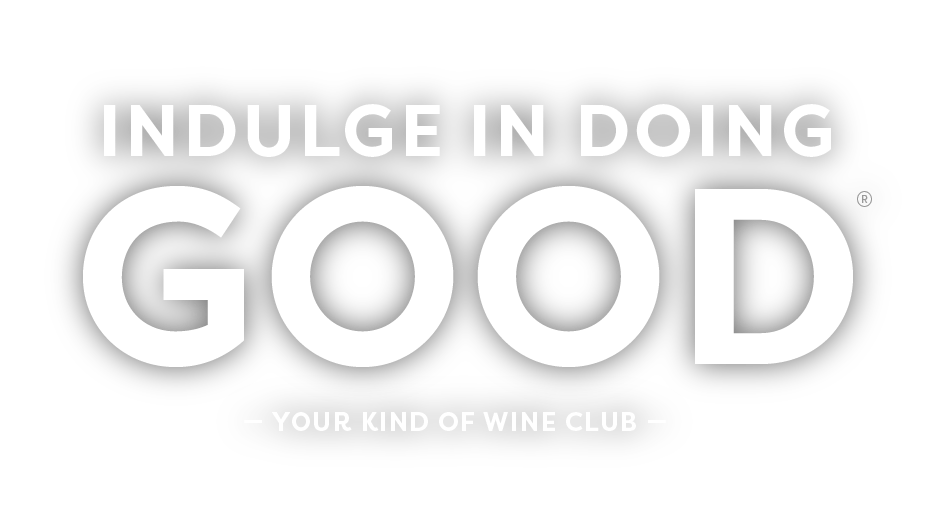 WE DELIVER
We're a wine club founded on expertise and variety
"We demystify the world of wine by bringing you internationally available, hand-picked, liquid deliciousness."
– Brett H. Freeman, Sommelier


Expertise
It's like a sommelier
in your pocket

Variety
We bring you
a world of choices

Charity
Giving back, every
sip of the way

Hassle Free
Manage it all
online
how it works

1 · Tell Us What You Like
Your personal sommelier will begin to learn your palate with just 8 simple questions

2 · subscribe
You choose your plan: every month or bimonthly, starting at $12.50/bottle

3 · we pick it and ship it
Stunning hand-picked wines sourced from world class producers are on their way to you


4 · you rate, we donate
Your hassle-free account allows you to rate your wines and donate to a charity of your choice
"I love Grape Intentions because it exposes me to wines that I would not have tried otherwise, and I know that they will be high quality thanks to Brett's knowledge and experience in the wine industry. I also love that part of my subscription goes to doing good."

Meli M. Washington, DC

"We just opened our 10th shipment of wonderful wine! It is safe to say Grape Intentions has enhanced our lives. After we open each box we really enjoy reading the fun stories about the wine grapes, the region and the winemaker, and we appreciate the tasting notes and the pairing suggestions too. And yes, we have been known to do a happy dance when we uncork one of your fine wines!"

Kevin & Debbie M. Placerville, CA

"Nevermind the sake of ease and convenience, I love that each time I receive my Grape Intentions shipment, I open the box excited to see what wines have arrived — knowing very well that there will be an outstanding selection, all based on my preferences, yet vintages that are new and refreshing to try."

Arend F. Arlington, VA

"Opening my box of wines each delivery has become one of my favorite rituals (well, ranked slightly after actually drinking them)! The quality of the wines has been uniformly superb, and the wine descriptions have been as interesting and educational as the wines themselves."

Dusty F. New York, NY

"I have never ordered wine online, so when I made my first order with Grape Intentions, I wasn't sure what to expect. The wines that I receive are outstanding, never had any problems. Makes my life easy! Great company, great wines."

George & Linda E. Cheyenne, WY

"We love trying new types of wine, but we're by no means experts. Having Grape Intentions make the selections for us takes away the risk of us making a bad choice and allows us to be more adventurous with no effort. We've been very happy with the wines we've received."

John H. Cary, NC

"Hands down the best wine club out there. Always something new, amazing quality, and I love that it has expanded my palate to now enjoy rosé."

Rob T. Washington, DC

"We are not big wine drinkers, so it is delightful to have someone pick out the wines and receive some background on the selected wines. Always a very pleasant surprise each month!"

Karen F. College Station, TX

"We get varietals we never would have picked out on our own, from vineyards we never would have known to try, along with bonus information about the wines and what to drink them with. We've never had a bad bottle, and we could not love Grape Intentions more!"

Lauren S. Ardsley, NY

"I've been a Grape Intentions member since they launched and I love the convenience factor, I never have to worry about running to the wine store for a last minute party invite at a friend's. I always have a quality wine supply!"

Stephanie C. Philadelphia, PA
a few faves
Wine delivered to your door starting as low as $12.50.
good
wine for everyday moments
Domaine de la Fruitière

Domaine de la Fruitière

The Loire valley is home to a diverse number of wines that stretch along the twisting 600 mile-long Loire River. The Lieubeau family works with chardonnay here, not usually found in Muscadet. Their attentiveness coaxes expressions of melon, spice and minerality from it. Pairs marvelously with shellfish.

Grape • Chardonnay
Place • Loire, France
FYI • This vineyard is composed mostly of granite.

Citra Trebbiano D'Abruzzo

Citra Trebbiano D'Abruzzo

Since 1973 Citra has produced wines that give a sense of place. It is the efforts of a number of local families who pulled together to make this winery a reality which collectively is an impressive 15,000 acres. This delicately refreshing white has hints of Meyer lemon. Pairs well with oysters or a goat cheese salad.

Grape • Trebbiano
Place • Abruzzo, Italy
FYI • Citra is a Latin adverb meaning "beyond."

Burgo Viejo Rosado

Burgo Viejo Rosado

Founded in 1987 by six families, today it is run but a whopping total of 16 families. A hallmark style of rosado made with garnacha, look for lots of delicious strawberry notes with a touch of orange zest. Delicious with pasta dishes, from meat to veg.

Grape • Garnacha
Place • Rioja, Spain
FYI • Viejo means "old" in Spanish.
Gooder®
a touch of pedigree
Catena San Carlos

Catena San Carlos

Within the sub-appellation of San Carlos is the vineyard El Cepillo. It is noted for producing grapes that make robust red wines. Also unique is that this is entirely Cabernet Franc, not the usual Malbec. A full-bodied wine with hints of herbs, cocoa and dark cherry. Pair with rosemary encrusted rack of lamb.

Grape • Cabernet Franc
Place • Mendoza, Argentina
FYI • The vineyards for this wine are located at 4000 feet.

Domaine Ollier Taillefer 'Les Collines'

Domaine Ollier Taillefer 'Les Collines'

The high altitude in this part of SW France with a schist-dominant soil produces naturally low yields. The pair of siblings who run things get the most out of what fruit nature does allow. An absolutely delicious wine with juicy notes of black fruit and a thrilling hint of black tapenade. Pair with beef stew and olives.

Grape • Grenache, Syrah, Carignan
Place • Languedoc, France
FYI • This region is sometimes described as French Tuscany.

Vinum Red Dirt Red

Vinum Red Dirt Red

The exact blend of this Rhone-inspired red changes from vintage to vintage but always contains the same combination of varietals. A touch of "California-rustic" shines through this full-bodied wine with supple notes of dark fruit, vanilla, and caramel. Pairs well with lamb, cassoulet, or polenta and mushrooms.

Grape • Syrah, Mourvedre, Grenache
Place • Paso Robles, California
FYI • Paso Robles means "The Pass of the Oaks."
Goodest®
as good as it gets
Dom. Michel Juillot Bourgogne Blanc

Dom. Michel Juillot Bourgogne Blanc

This fourth generation family estate is nestled upon clayey limestone in the village of Mercurey, That is part of the reason for it's delicious quality. The other reason of course is due to the attentive hands of father and son duo, Michel and Laurent. Rounded and supple, pairs well with white meat dishes.

Grape • Chardonnay
Place • Burgundy, France
FYI • Mercurey, the most important village in Cote Challonaise.

Paride Iaretti Gattinara Riserva

Paride Iaretti Gattinara Riserva

This winery is nestled in the ancient, historic town square of Gattinara. The cooler climate in this northeastern part of Italy is particularly good for growing Nebbiolo. A very approachable wine, look for notes of plum and violet. Considering sipping on its own or pairing with aged cheese.

Grape • Nebbiolo
Place • Piedmont, Italy
FYI • Piedmont is also famous for it's hazelnuts.

El Rincon Marqués de Griñón

El Rincon Marqués de Griñón

Carlos Falcó is considered the father of Spanish wine and has always pushed the boundaries of wine making. This blend is from just south of Madrid where the granite soil contributes to its elegance. Made exclusively for the U.S. market, look for hints of ripe plum and violet. Pairs well with pork tenderloin.

Grape • Syrah, Garnacha
Place • Aldea del Freso, Spain
FYI • This winery is one of the most advanced in the world.