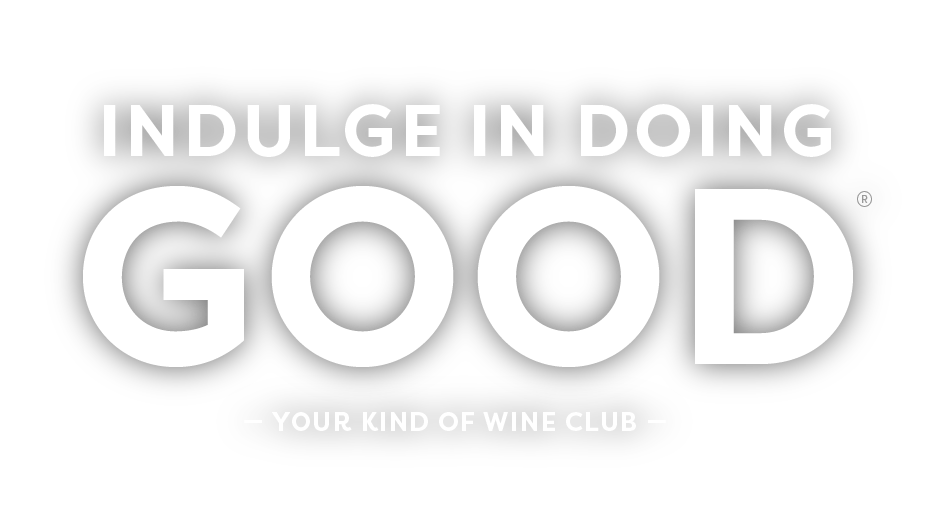 WE DELIVER
We're a wine club founded on expertise and variety
We demystify the world of wine by bringing you internationally available, hand-picked, liquid deliciousness.
– Brett, Sommelier & Alex, Entrepreneur


Expertise
It's like a sommelier
in your pocket

Variety
We bring you
a world of choices

Charity
Giving back, every
sip of the way

Hassle Free
Manage it all
online
how it works

1 · Tell Us What You Like
Your personal sommelier will begin to learn your palate with just 8 simple questions

2 · subscribe
You choose your plan: every month or bimonthly, starting at $12.50/bottle

3 · we pick it and ship it
Stunning hand-picked wines sourced from world class producers are on their way to you


4 · you rate, we donate
Your hassle-free account allows you to rate your wines and donate to a charity of your choice
"We love trying new types of wine, but we're by no means experts. Having Grape Intentions make the selections for us takes away the risk of us making a bad choice and allows us to be more adventurous with no effort. We've been very happy with the wines we've received."

John H. Cary, NC

"Hands down the best wine club out there. Always something new, amazing quality, and I love that it has expanded my palate to now enjoy rosé."

Rob T. Washington, DC

"We are not big wine drinkers, so it is delightful to have someone pick out the wines and receive some background on the selected wines. Always a very pleasant surprise each month!"

Karen F. College Station, TX

"Nevermind the sake of ease and convenience, I love that each time I receive my Grape Intentions shipment, I open the box excited to see what wines have arrived — knowing very well that there will be an outstanding selection, all based on my preferences, yet vintages that are new and refreshing to try."

Arend F. Arlington, VA

"I have never ordered wine online, so when I made my first order with Grape Intentions, I wasn't sure what to expect. The wines that I receive are outstanding, never had any problems. Makes my life easy! Great company, great wines."

George & Linda E. Cheyenne, WY

"I've been a Grape Intentions member since they launched and I love the convenience factor, I never have to worry about running to the wine store for a last minute party invite at a friend's. I always have a quality wine supply!"

Stephanie C. Philadelphia, PA

"I love Grape Intentions because it exposes me to wines that I would not have tried otherwise, and I know that they will be high quality thanks to Brett's knowledge and experience in the wine industry. I also love that part of my subscription goes to doing good."

Meli M. Washington, DC

"Opening my box of wines each delivery has become one of my favorite rituals (well, ranked slightly after actually drinking them)! The quality of the wines has been uniformly superb, and the wine descriptions have been as interesting and educational as the wines themselves."

Dusty F. New York, NY

"We just opened our 10th shipment of wonderful wine! It is safe to say Grape Intentions has enhanced our lives. After we open each box we really enjoy reading the fun stories about the wine grapes, the region and the winemaker, and we appreciate the tasting notes and the pairing suggestions too. And yes, we have been known to do a happy dance when we uncork one of your fine wines!"

Kevin & Debbie M. Placerville, CA

"We get varietals we never would have picked out on our own, from vineyards we never would have known to try, along with bonus information about the wines and what to drink them with. We've never had a bad bottle, and we could not love Grape Intentions more!"

Lauren S. Ardsley, NY
a few faves
Wine delivered to your door starting as low as $12.50.
good
wine for everyday moments
Le Cigales de Montirius Blanc

Le Cigales de Montirius Blanc

Owned by the Saurel family, this biodynamic operation since 1996, produces memorable wines. The fermentation in this case takes place in cement tanks to maintain it brightness. Great minerality with a hint of jasmine this pairs well with grilled white meats.

Grape • Grenache Blanc, Clairette, Viogner
Place • Rhone, France
FYI • Cigales means cicadas, considered magical in S. France.

Carpineto Dogajolo Bianco

Carpineto Dogajolo Bianco

Carpineto was founded in 1967 by two mavericks who saw great potential in showing the world wines from Tuscany. Only a small fraction of their production is white wine but how glorious it is. This medium-bodied white is full of aromatics and exotic fruit. Pair with chicken and fish.

Grape • Chardonnay, Grechetto, Sauvignon Blanc
Place • Tuscany, Italy
FYI • Dogajolo means "stave" in Italian.

J Ramos Vila Santa Loios Red

J Ramos Vila Santa Loios Red

The monks from this southern portion of Portugal were known as Loios, and this wine is named for them. Arguably the country's most famous winemaker, J Ramos produces this wine from indigenous varietals. Supple and easy with notes of blackberry, this pairs well with BBQ fare.

Grape • Aragones, Trincadeira, Castelao
Place • Alentejo, Portugal
FYI • Vila Santa is named after a 15th century priesthood.
Gooder®
a touch of pedigree
Andriano Finado

Andriano Finado

Growing in the shadow of Mount Gantkofel, and therefore an even cooler zone than surrounding vineyards, means the grapes need to stay on the vine well into September. The resulting wine is pure genius full of minerality and a degree of salinity making it a perfect match with oysters.

Grape • Pinot Bianco
Place • Alto Adige, Italy
FYI • Cantina Andriano was founded in 1893.

Villamedoro Rosso Del Duca

Villamedoro Rosso Del Duca

Recognizing they had something truly special the estate stopped selling it's fruit to other producers in the 1990s. Using a modern approach with indigenous varietals has truly put this house on the map. Balanced tanins with pronounced blackberry, coffee, and black olive notes. Pairs nicely with rosemary and lamb.

Grape • Montepulciano d'Abruzzo
Place • Abruzzo, Italy
FYI • The house motto is: Villa Medoro is the soul of wine.

The G Spot

The G Spot

The dirty pure project likes to shake things up by making wine from "the other" grapes grown in California. In their words, they like to "flaunt convention" with "unconventional grapes with unconventional names." Look for aromas of orange blossom, jasmine, and pear. Pairs well with a British aged cheddar.

Grape • Viognier, Chardonnay
Place • Lodi, California
FYI • Lodi is the birthplace of A&W Root Beer.
Goodest®
as good as it gets
Reverdy Sancerre "Les Coutes"

Reverdy Sancerre "Les Coutes"

You think you know sauvignon blanc until you try this stunning wine from the Reverdy brothers. From the humble looking village Maimbray comes an unforgettable white with delicate citrus and floral notes. Ideal with oysters or a salad topped with baked chevre.

Grape • Sauvignon Blanc
Place • Loire Valley, France
FYI • The Loire River is the longest in France.

Dom. Tollot Beaut Chorey-Les-Beaune 2012

Dom. Tollot Beaut Chorey-Les-Beaune 2012

Tollot was among the pioneering domaines in Burgundy to bottle their own wine in the early 20th century. Their well-known attention to detail in the vineyard pays off. Full of personality, this red is intensely perfumed with loads of dark cherry and kitchen spice making it an ideal wine for the dinner table.

Grape • Pinot Noir
Place • Burgundy, France
FYI • No Grand or Premier Cru vineyards exist in C-L-B.

Dom. Colline St. Jean VV Vacqueyras

Dom. Colline St. Jean VV Vacqueyras

A family owned winery for several generations, it is in transition once more from father to a son and daughter team. The continuity is evident in this full-bodied offering with layers of blackberry bramble, licorice, and coffee. Consider pairing with beef stew, braised pheasant, or beef ribs.

Grape • Grenache, Syrah
Place • Rhone, France
FYI • Wines from Vacqueyras must be at least 50% Grenache.