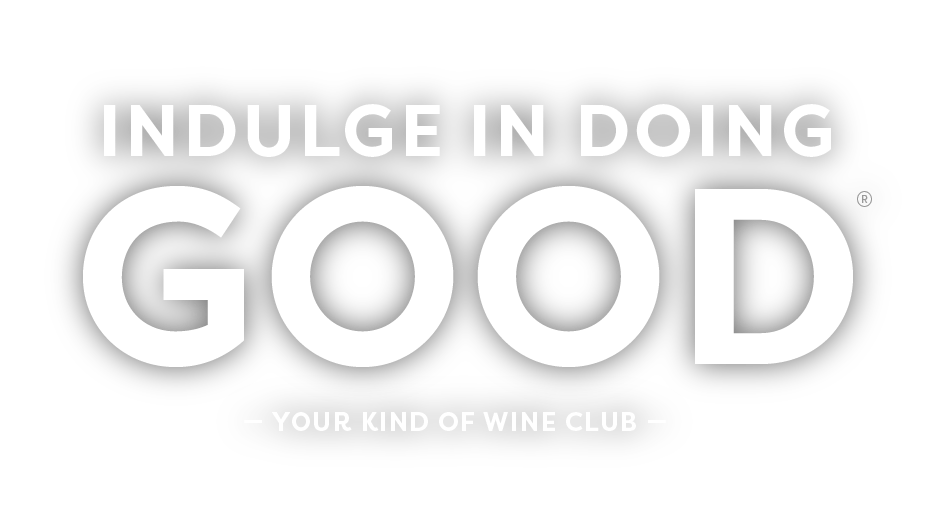 WE DELIVER
We're a wine club founded on expertise and variety
"We demystify the world of wine by bringing you internationally available, hand-picked, liquid deliciousness."
– Brett H. Freeman, Sommelier


Expertise
It's like a sommelier
in your pocket

Variety
We bring you
a world of choices

Charity
Giving back, every
sip of the way

Hassle Free
Manage it all
online
how it works

1 · Tell Us What You Like
Your personal sommelier will begin to learn your palate with just 8 simple questions

2 · subscribe
You choose your plan: every month or bimonthly, starting at $12.50/bottle

3 · we pick it and ship it
Stunning hand-picked wines sourced from world class producers are on their way to you


4 · you rate, we donate
Your hassle-free account allows you to rate your wines and donate to a charity of your choice
"Opening my box of wines each delivery has become one of my favorite rituals (well, ranked slightly after actually drinking them)! The quality of the wines has been uniformly superb, and the wine descriptions have been as interesting and educational as the wines themselves."

Dusty F. New York, NY

"We are not big wine drinkers, so it is delightful to have someone pick out the wines and receive some background on the selected wines. Always a very pleasant surprise each month!"

Karen F. College Station, TX

"I love Grape Intentions because it exposes me to wines that I would not have tried otherwise, and I know that they will be high quality thanks to Brett's knowledge and experience in the wine industry. I also love that part of my subscription goes to doing good."

Meli M. Washington, DC

"We just opened our 10th shipment of wonderful wine! It is safe to say Grape Intentions has enhanced our lives. After we open each box we really enjoy reading the fun stories about the wine grapes, the region and the winemaker, and we appreciate the tasting notes and the pairing suggestions too. And yes, we have been known to do a happy dance when we uncork one of your fine wines!"

Kevin & Debbie M. Placerville, CA

"Hands down the best wine club out there. Always something new, amazing quality, and I love that it has expanded my palate to now enjoy rosé."

Rob T. Washington, DC

"Nevermind the sake of ease and convenience, I love that each time I receive my Grape Intentions shipment, I open the box excited to see what wines have arrived — knowing very well that there will be an outstanding selection, all based on my preferences, yet vintages that are new and refreshing to try."

Arend F. Arlington, VA

"We love trying new types of wine, but we're by no means experts. Having Grape Intentions make the selections for us takes away the risk of us making a bad choice and allows us to be more adventurous with no effort. We've been very happy with the wines we've received."

John H. Cary, NC

"I have never ordered wine online, so when I made my first order with Grape Intentions, I wasn't sure what to expect. The wines that I receive are outstanding, never had any problems. Makes my life easy! Great company, great wines."

George & Linda E. Cheyenne, WY

"I've been a Grape Intentions member since they launched and I love the convenience factor, I never have to worry about running to the wine store for a last minute party invite at a friend's. I always have a quality wine supply!"

Stephanie C. Philadelphia, PA

"We get varietals we never would have picked out on our own, from vineyards we never would have known to try, along with bonus information about the wines and what to drink them with. We've never had a bad bottle, and we could not love Grape Intentions more!"

Lauren S. Ardsley, NY
a few faves
Wine delivered to your door starting as low as $12.50.
good
wine for everyday moments
Vina Zorzal Garnacha

Vina Zorzal Garnacha

Navarra is in northern Spain, brushes alongside the French border, and is dotted with remarkable medieval villages. This family run operation took off only about 20 years ago and is now producing this easily approachable wine full of bright red raspberry and strawberry notes. Pairs well with anything chorizo.

Grape • Garnacha
Place • Navarra, Spain
FYI • Pamplona is the capital, famous bulls and running.

Flor De Crasto

Flor De Crasto

A number of styles emerge from the Duoro each year and the climate is to thank. As the locals say, "nine months of winter and three months of hell." The style here is a smooth-bodied red offering notes of blackberry cobbler, dried cherries, and cocoa. Pairs well with good home cooking. (Pot Roast!)

Grape • Tinta Roriz, Touriga Franca, Touriga Nacional
Place • Douro, Portugal
FYI • Among the first quintas to bottle/export it's own wine.

Ch. des Templiers Muscadet Sevre et Main

Ch. des Templiers Muscadet Sevre et Main

From the most important region for high quality Muscadet comes this delightfuly refreshing white. While the Night Templars use to live at the chapel of this namesake wine, all you will find now are wine makers. Bright minerality allows this to pair superbly with shellfish. Fruit de mer anyone?!

Grape • Muscadet
Place • Loire, France
FYI • This region is named for the two rivers that flow there.
Gooder®
a touch of pedigree
Andriano Finado

Andriano Finado

Growing in the shadow of Mount Gantkofel, and therefore an even cooler zone than surrounding vineyards, means the grapes need to stay on the vine well into September. The resulting wine is pure genius full of minerality and a degree of salinity making it a perfect match with oysters.

Grape • Pinot Bianco
Place • Alto Adige, Italy
FYI • Cantina Andriano was founded in 1893.

La Sorda

La Sorda

This small plot situated deep within Rioja Alavesa is named after an aunt who was hard of hearing in her latter ears. Remarkable finesse for a Rioja, this elegant wine has delicate flavors of cherry, raspberry, kitchen spice and a touch of leather. Match this Burgundy-like wine with squab or monkfish.

Grape • Tempranillo, Graciano, Mazuelo
Place • Rioja, Spain
FYI • La Sorda means "the deaf woman."

Koha

Koha

The hills of New Zealand are alive with this Sauvignon Blanc!Yes, there are notes of that quintessential grapefruit but also that of passion fruit and a good deal of minerality. This is TRULY a seafood pairing kind of wine.

Grape • Sauvignon Blanc
Place • Marlborough, New Zealand
FYI • Marlborough is at the north point of the south island.
Goodest®
as good as it gets
Barboursville Nebbiolo Reserve

Barboursville Nebbiolo Reserve

Founded outside of Charlotesville, VA in 1976 this winery is considered one of the best in the Commonwealth. With Barbaresco serving as inspiration for the wine's style the result is a resounding success. Elegant and aromatic with layers of violet and dark berry. Try with grilled duck breast.

Grape • Nebbiolo
Place • Barboursville, VA
FYI • Govt. officials wanted tobacco planted here not vines.

Carpineto Brunello di Montalcino DOCG

Carpineto Brunello di Montalcino DOCG

There is a reason people love Tuscan reds and this is a gorgeous example why. Elegant with a complex bouquet of herbs, toasted nuts, spice, cherry, and raspberry.  Aged in Slavonian oak barrels for three years and cellared in bottle for 6 months. Delicious with wild game or simply as a "reflective" wine.

Grape • Sangiovese Grosso
Place • Tuscany, Italy
FYI • Brunello refers to the color of grapes at harvest.

Tyrrell's Heathcote Rufus Stone

Tyrrell's Heathcote Rufus Stone

Bright, fruit driven, and rewarding from a place that has the know-how on making a full-bodied red. Regularly a favorite in Australia this french-oaked red is full of dark fruit, black pepper, and cassis. Pairs nicely with a quality steak...try it with a peppercorn sauce too!

Grape • Syrah
Place • Victoria, Australia
FYI • Established in 1858 by an English immigrant.