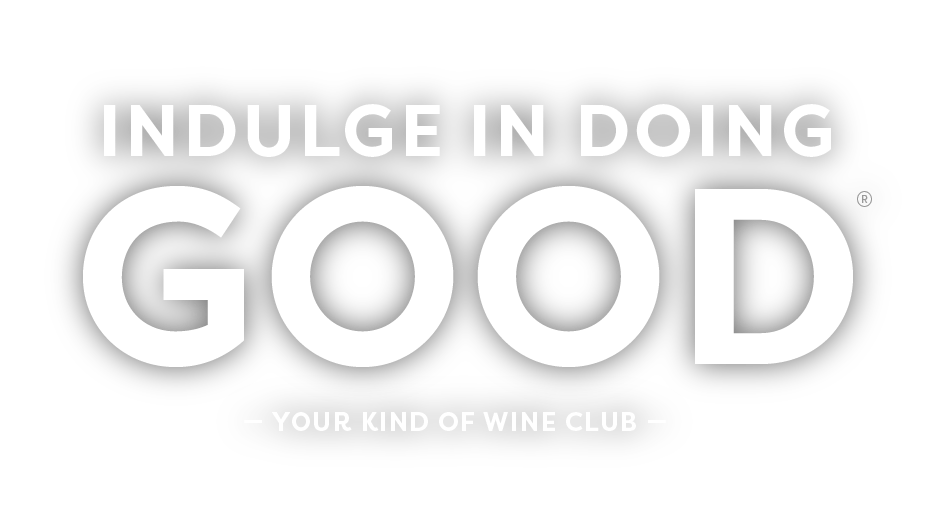 WE DELIVER
We're a wine club founded on expertise and variety
"We demystify the world of wine by bringing you internationally available, hand-picked, liquid deliciousness."
– Brett H. Philpott-Freeman, Sommelier


Expertise
It's like a sommelier
in your pocket

Variety
We bring you
a world of choices

Charity
Giving back, every
sip of the way

Hassle Free
Manage it all
online
how it works

1 · Tell Us What You Like
Your personal sommelier will begin to learn your palate with just 8 simple questions

2 · subscribe
You choose your plan: every month or bimonthly, starting at $12.50/bottle

3 · we pick it and ship it
Stunning hand-picked wines sourced from world class producers are on their way to you


4 · you rate, we donate
Your hassle-free account allows you to rate your wines and donate to a charity of your choice
"We get varietals we never would have picked out on our own, from vineyards we never would have known to try, along with bonus information about the wines and what to drink them with. We've never had a bad bottle, and we could not love Grape Intentions more!"

Lauren S. Ardsley, NY

"We are not big wine drinkers, so it is delightful to have someone pick out the wines and receive some background on the selected wines. Always a very pleasant surprise each month!"

Karen F. College Station, TX

"Nevermind the sake of ease and convenience, I love that each time I receive my Grape Intentions shipment, I open the box excited to see what wines have arrived — knowing very well that there will be an outstanding selection, all based on my preferences, yet vintages that are new and refreshing to try."

Arend F. Arlington, VA

"I love Grape Intentions because it exposes me to wines that I would not have tried otherwise, and I know that they will be high quality thanks to Brett's knowledge and experience in the wine industry. I also love that part of my subscription goes to doing good."

Meli M. Washington, DC

"I have never ordered wine online, so when I made my first order with Grape Intentions, I wasn't sure what to expect. The wines that I receive are outstanding, never had any problems. Makes my life easy! Great company, great wines."

George & Linda E. Cheyenne, WY

"We just opened our 10th shipment of wonderful wine! It is safe to say Grape Intentions has enhanced our lives. After we open each box we really enjoy reading the fun stories about the wine grapes, the region and the winemaker, and we appreciate the tasting notes and the pairing suggestions too. And yes, we have been known to do a happy dance when we uncork one of your fine wines!"

Kevin & Debbie M. Placerville, CA

"Opening my box of wines each delivery has become one of my favorite rituals (well, ranked slightly after actually drinking them)! The quality of the wines has been uniformly superb, and the wine descriptions have been as interesting and educational as the wines themselves."

Dusty F. New York, NY

"I've been a Grape Intentions member since they launched and I love the convenience factor, I never have to worry about running to the wine store for a last minute party invite at a friend's. I always have a quality wine supply!"

Stephanie C. Philadelphia, PA

"Hands down the best wine club out there. Always something new, amazing quality, and I love that it has expanded my palate to now enjoy rosé."

Rob T. Washington, DC

"We love trying new types of wine, but we're by no means experts. Having Grape Intentions make the selections for us takes away the risk of us making a bad choice and allows us to be more adventurous with no effort. We've been very happy with the wines we've received."

John H. Cary, NC
a few faves
Wine delivered to your door starting as low as $12.50.
good
wine for everyday moments
Palacio del Burgo Crianza

Palacio del Burgo Crianza

The impressive expanse of the Burgo vineyards runs through a large diversity of soils and microclimates. This allows the ideal grapes to provide the perfect expression, in this case, of Rioja. The use of aged American oak gives backbone to a wine that offers red fruit and a touch of coconut. A great summer bbq wine.

Grape • Tempranillo, Graciano
Place • Rioja, France
FYI • Burgo means "hamlet" or "fortified town" in Spanish.

Famiglie Sangiovese

Famiglie Sangiovese

The grape Sangiovese is a workhorse throughout this region. In neighboring Tuscany it is their darling grape. Put this red in the fridge 20-30 minutes beforehand to add an extra layer of refreshingness to an already jolly wine. Great as a cocktail red or with cured meats.

Grape • Sangiovese
Place • Umbria, Italy
FYI • Perugia is the capital of central Italy's Umbria region.

Hugl Rosé

Hugl Rosé

This family run winery, located in northeastern Austria, produces wines that are very approachable from the day they are released. A perfect case in point is this rosé made from the countries most important red varietal, zweigelt. With delicate strawberry and floral notes, this pairs well with lighter fare.

Grape • Zweigelt
Place • Poysdor, Austria
FYI • Austria has the strictest wine making regs in europe.
Gooder®
a touch of pedigree
Tellus

Tellus

The crumbly soils of the five hectares in Umbria for this wine are difficult to work but well worth it. A special project to owner Riccardo Cotarella, a glassful of this is like walking through an orchard of apples and citrus. Pairs nicely with a bowl of salmon and quinoa.

Grape • Chardonnay
Place • Umbria, Italy
FYI • Tellus is Latin for Earth.

Senda Verde Albarino

Senda Verde Albarino

From the luscious Espana Verde located on Spain's 43rd parallel comes this vibrant white made from the all important Galician grape Albarino. A noticeable salinity to this wine means it pairs very well with vinaigrettes, shellfish, and tomatoes.

Grape • Albarino
Place • Rias Baixas, Spain
FYI • Espana Verde means Green Spain.

Bodegas Weinert Carrascal

Bodegas Weinert Carrascal

This new-world winery is only 40 but their soul and winemaking is rooted in the traditionally old-world ways of Europe. This quintessential Bordeaux-blend yields plenty of dark cherry flavors. Don't let its "old school" ways fool you - this is very much an Argentine original. Great with grilled pork chops.

Grape • Malbec, Merlot, Cabernet Sauvignon
Place • Mendoza, Argentina
FYI • Carrascal means "plantation of evergreen oaks."
Goodest®
as good as it gets
Stewart Napa Valley Merlot

Stewart Napa Valley Merlot

Founded in 2000, this family operation has excellence in mind at all times. In their words: respect the terroir, source the best fruit, strive for perfection, and embrace the elegance of the human touch. That pretty much sums it up. Look for plum, kitchen spice, and cedar. Pairs well with ribeye.

Grape • Merlot
Place • Napa Valley, California
FYI • The son, James, left the world of TV to get into wine.

Neyers Merlot Conn Valley

Neyers Merlot Conn Valley

Inspired by Pomerol, this full-bodied red is from Napa favorites Bruce and Barbara Neyers. An exceptional harvest provided "epic" fruit for this vintage. With notes of black currant, black cherry and black olive this wine pairs very well with pepper encrusted steak and squash agnolotti.

Grape • Merlot, Cabernet Sauvignon
Place • Napa, CA
FYI • Husband and wife winemaking duo married for 50 years.

Chartron Trebuchet Rully

Chartron Trebuchet Rully

The village of Rully is nestled in the Côte Châlonnaise of the famed Burgundy region. Here elegant notes of orange blossom and a chalky minerality delicately dance on the palate. As such, food pairings should not dominate. This will go well with fish dishes such as pain fried trout.

Grape • Chardonnay
Place • Burgundy, France
FYI • The Rully AOC was established in 1939.