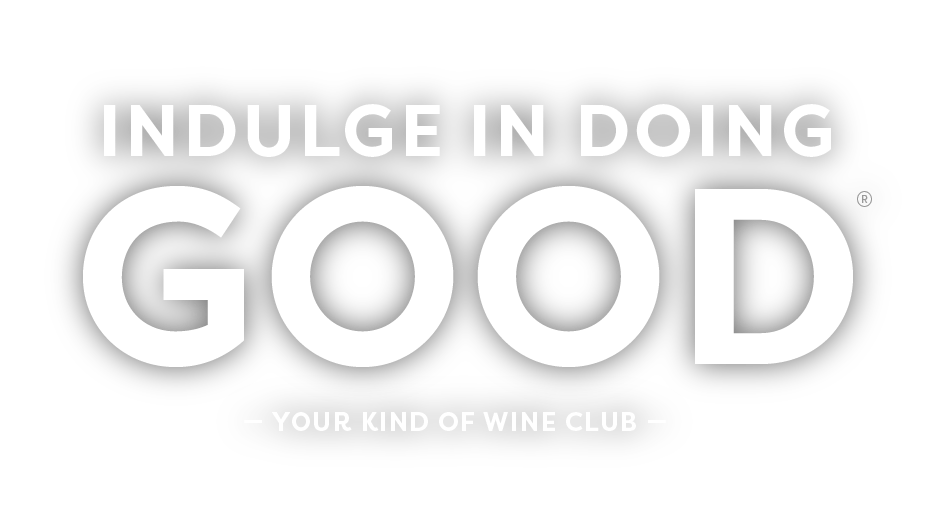 WE DELIVER
We're a wine club founded on expertise and variety
We demystify the world of wine by bringing you internationally available, hand-picked, liquid deliciousness.
– Brett, Sommelier & Alex, Entrepreneur


Expertise
It's like a sommelier
in your pocket

Variety
We bring you
a world of choices

Charity
Giving back, every
sip of the way

Hassle Free
Manage it all
online
how it works

1 · Tell Us What You Like
Your personal sommelier will begin to learn your palate with just 8 simple questions

2 · subscribe
You choose your plan: every month or bimonthly, starting at $12.50/bottle

3 · we pick it and ship it
Stunning hand-picked wines sourced from world class producers are on their way to you


4 · you rate, we donate
Your hassle-free account allows you to rate your wines and donate to a charity of your choice
"I've been a Grape Intentions member since they launched and I love the convenience factor, I never have to worry about running to the wine store for a last minute party invite at a friend's. I always have a quality wine supply!"

Stephanie C.
Philadelphia, PA

"Nevermind the sake of ease and convenience, I love that each time I receive my Grape Intentions shipment, I open the box excited to see what wines have arrived — knowing very well that there will be an outstanding selection, all based on my preferences, yet vintages that are new and refreshing to try."

Arend F.
Arlington, VA

"Opening my box of wines each delivery has become one of my favorite rituals (well, ranked slightly after actually drinking them)! The quality of the wines has been uniformly superb, and the wine descriptions have been as interesting and educational as the wines themselves."

Dusty F.
New York, NY

"I love Grape Intentions because it exposes me to wines that I would not have tried otherwise, and I know that they will be high quality thanks to Brett's knowledge and experience in the wine industry. I also love that part of my subscription goes to doing good."

Meli M.
Washington, DC

"We get varietals we never would have picked out on our own, from vineyards we never would have known to try, along with bonus information about the wines and what to drink them with. We've never had a bad bottle, and we could not love Grape Intentions more!"

Lauren S.
Ardsley, NY

"I have never ordered wine online, so when I made my first order with Grape Intentions, I wasn't sure what to expect. The wines that I receive are outstanding, never had any problems. Makes my life easy! Great company, great wines."

George & Linda E.
Cheyenne, WY

"We love trying new types of wine, but we're by no means experts. Having Grape Intentions make the selections for us takes away the risk of us making a bad choice and allows us to be more adventurous with no effort. We've been very happy with the wines we've received."

John H.
Cary, NC

"We are not big wine drinkers, so it is delightful to have someone pick out the wines and receive some background on the selected wines. Always a very pleasant surprise each month!"

Karen F.
College Station, TX

"We just opened our 10th shipment of wonderful wine! It is safe to say Grape Intentions has enhanced our lives. After we open each box we really enjoy reading the fun stories about the wine grapes, the region and the winemaker, and we appreciate the tasting notes and the pairing suggestions too. And yes, we have been known to do a happy dance when we uncork one of your fine wines!"

Kevin & Debbie M.
Placerville, CA

"Hands down the best wine club out there. Always something new, amazing quality, and I love that it has expanded my palate to now enjoy rosé."

Rob T.
Washington, DC
a few faves
Wine delivered to your door starting as low as $12.50.
good
wine for everyday moments
Campos de Risca

Campos de Risca

It is a wonder anything can grow in the arid, rugged and rocky terrain of south-east Spain. However that is exactly where you will find the drought resistant grape Monastrell that makes up the majority of this wine. Pleasing aromas of blackberries and black pepper make this a must with your next goat cheese.

Grape • Monastrell, Syrah

Place • Murcia, Spain

FYI • Risca is the name of the local bleached limestone soil.

F.X. Barc Complices de Loire Pointe d'Agrumes

F.X. Barc Complices de Loire Pointe d'Agrumes

Francois-Xavier Barc served as the winemaker for the famed estate Charles Joguet for many years. In 2010 he decided to go it alone by making his own wine. This wildly popular white is refreshing with hints of citrus and minerality. Drink on its own or pair with seafood.

Grape • Sauvignon Blanc

Place • Touraine, France

FYI • Touraine takes its name from the Celtic tribe Turones.

Chateau Suau Rosé

Chateau Suau Rosé

This wine switches between Cabernet Sauvignon and Merlot each vintage depending on which provides the greatest ability to provide the bright, refreshing strawberry-like quality it is known for. Bright acidity, a light salmon color and aromas of raspberry and strawberry make this a quafable winner year after year.

Grape • Cabernet Sauvignon, Merlot

Place • Bordeaux, France

FYI • Bordeaux is considered the wine capital of the world.
Gooder™
a touch of pedigree
Longboard Merlot

Longboard Merlot

These grapes come from their own single-vineyard estate named Dakine, or "The Best" as a type of Hawaiian expression. A small plot at just four acres, it still cranks out some memorable wines that are elegant yet full-bodied. Aromas of blackcurrant, blueberry, and chocolate. Pairs well with filet mignon.

Grape • Merlot, Malbec

Place • Sonoma, California

FYI • The owner has surfed on four continents.

Nigl Zweigelt Rosé

Nigl Zweigelt Rosé

This part of Austria has just enough warmth to grow red grapes. That is why first generation winemaker Martin Nigl is able to work with Zweigelt here to produce a delicious rosé full of strawberry, cherry and a hint of white pepper. Try this with French onion soup or clam chowder, salmon, or with a cheese course.

Grape • Zweigelt

Place • Kremstal, Austria

FYI • Austria has the world's strictest wine producing regs.

Heinrich Zweigelt

Heinrich Zweigelt

The Heinrich's founded their winery in 1990 and converted to biodynamic viticulture in 2006. Extended contact on the lees provides a truly unique expression of Burgenland. Aromas of black cherry, baking spice, and a hint of smoke make this wine a perfect match with baked chicken, bacon, or even with greens.

Grape • Zwigelt

Place • Burgenland, Austria

FYI • This grape was developed in 1922 by Fritz Zweigelt.
Goodest™
as good as it gets
Domaine Collotte Combereau

Domaine Collotte Combereau

The old vines found on this parcel of land owened by Philippe Collotte and his family grow on crinoidal limestone on bedrock. This results in an attractive wine with a silky complexity and prominent notes of plum. We're enjoying this all by itself.

Grape • Pinot Noir

Place • Burgundy, France

FYI • Marsannay is located in the Cote de Nuits.

Fabienne Cottagnoud Caves des Tilleuls

Fabienne Cottagnoud Caves des Tilleuls

The Cottagnoud's are traditionalists who push boundaries. Working with the schist and granite soils found in their small village, they produce a pinot noir that is not at all Burgundian but reflects the fresh, cool mountain climate they are found in. Notes of raspberry and casis with an expressive minerality.

Grape • Pinot Noir

Place • Vetroz, Switzerland

FYI • Nearly all Swiss wine is consumed within Switzerland.

Badenhorst Family Red

Badenhorst Family Red

The cellar on the farm was last used in the 1930's until Adi and his cousin Hein rebooted the operation in 2007. Old bush-vines dot the granite outcrop to produce grapes that go into one of South Africa's very best reds. Aromatically intoxicating full of black pepper, anise, and black cherry. Pair with grilled t-bone.

Grape • Syrah, Grenache, Cinsault, Tinta Barocca

Place • Swartland, South Africa

FYI • Swartland means "the black land."