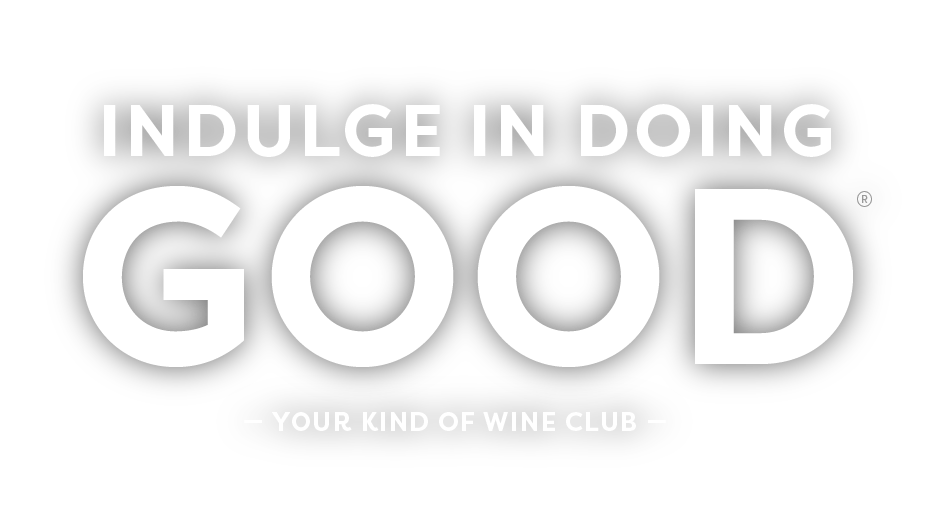 WE DELIVER
We're a wine club founded on expertise and variety
"We demystify the world of wine by bringing you internationally available, hand-picked, liquid deliciousness."
– Brett H. Philpott-Freeman, Sommelier


Expertise
It's like a sommelier
in your pocket

Variety
We bring you
a world of choices

Charity
Giving back, every
sip of the way

Hassle Free
Manage it all
online
how it works

1 · Tell Us What You Like
Your personal sommelier will begin to learn your palate with just 8 simple questions

2 · subscribe
You choose your plan: every month or bimonthly, starting at $12.50/bottle

3 · we pick it and ship it
Stunning hand-picked wines sourced from world class producers are on their way to you


4 · you rate, we donate
Your hassle-free account allows you to rate your wines and donate to a charity of your choice
"We get varietals we never would have picked out on our own, from vineyards we never would have known to try, along with bonus information about the wines and what to drink them with. We've never had a bad bottle, and we could not love Grape Intentions more!"

Lauren S. Ardsley, NY

"Opening my box of wines each delivery has become one of my favorite rituals (well, ranked slightly after actually drinking them)! The quality of the wines has been uniformly superb, and the wine descriptions have been as interesting and educational as the wines themselves."

Dusty F. New York, NY

"We just opened our 10th shipment of wonderful wine! It is safe to say Grape Intentions has enhanced our lives. After we open each box we really enjoy reading the fun stories about the wine grapes, the region and the winemaker, and we appreciate the tasting notes and the pairing suggestions too. And yes, we have been known to do a happy dance when we uncork one of your fine wines!"

Kevin & Debbie M. Placerville, CA

"We love trying new types of wine, but we're by no means experts. Having Grape Intentions make the selections for us takes away the risk of us making a bad choice and allows us to be more adventurous with no effort. We've been very happy with the wines we've received."

John H. Cary, NC

"I love Grape Intentions because it exposes me to wines that I would not have tried otherwise, and I know that they will be high quality thanks to Brett's knowledge and experience in the wine industry. I also love that part of my subscription goes to doing good."

Meli M. Washington, DC

"I've been a Grape Intentions member since they launched and I love the convenience factor, I never have to worry about running to the wine store for a last minute party invite at a friend's. I always have a quality wine supply!"

Stephanie C. Philadelphia, PA

"We are not big wine drinkers, so it is delightful to have someone pick out the wines and receive some background on the selected wines. Always a very pleasant surprise each month!"

Karen F. College Station, TX

"I have never ordered wine online, so when I made my first order with Grape Intentions, I wasn't sure what to expect. The wines that I receive are outstanding, never had any problems. Makes my life easy! Great company, great wines."

George & Linda E. Cheyenne, WY

"Hands down the best wine club out there. Always something new, amazing quality, and I love that it has expanded my palate to now enjoy rosé."

Rob T. Washington, DC

"Nevermind the sake of ease and convenience, I love that each time I receive my Grape Intentions shipment, I open the box excited to see what wines have arrived — knowing very well that there will be an outstanding selection, all based on my preferences, yet vintages that are new and refreshing to try."

Arend F. Arlington, VA
a few faves
Wine delivered to your door starting as low as $12.50.
good
wine for everyday moments
Fondo Antico Bianco

Fondo Antico Bianco

A young winery by Italian standards, Fondo Antico opened its doors in 1995. They have consistently produced this vibrant refreshing white made from indigenous varietals. Loads of citrus and pineapple, this blend is a nice alternative for those wanting a break from chardonnay or sauvignon blanc. Great with seafood.

Grape • Grillo, Inzola, Grecanico
Place • Sicily, Italy
FYI • Mt. Etna is Sicily's wine region likened to Burgundy.

Dibon Cava

Dibon Cava

The Penedes region is Spain's bubble capital. Producing sparkling wine in the same manner as champagne but often at a fraction of the price it is synonymous with great value. This is a lovely example of cava with notes of minerality and Granny Smith apples. Have with Sunday brunch of course.

Grape • Xarello, Macabeo, Parellada
Place • Penedes, Spain
FYI • Spain is the second largest producer of sparkling wine.

Excelsior Cabernet Sauvignon

Excelsior Cabernet Sauvignon

Nestled along the Breede River at the tip of South Africa comes this immediately approachable cab with notes of blueberry and plum. Super versatile along a campfire roasting sausages or at weekend barbecue with hamburgers on the grill.

Grape • Cabernet Sauvignon
Place • Western Cape, South Africa
FYI • Excelsior means "ever upward" in Latin.
Gooder®
a touch of pedigree
Cantine Colosi

Cantine Colosi

This is a family run estate. Pietro Colosi creates a refreshing, direct white with rounded flavors of honeysuckle, gooseberry, and apple blossom with a mesmerizing straw color. As you might imagine coming from an island vineyard, this pairs nicely with seafood.

Grape • Grillo
Place • Sicily, Italy
FYI • Sicily's volcanic Mt. Etna is still active.

Rubus Sparkling Rose

Rubus Sparkling Rose

These grapes are often identified with Spain but are oh so deftly harvested in France! Excellent as an aperitif or to start any festive occasion off on the right foot. Will also pair well spicy foods such as Thai or Mexican!

Grape • Tempranillo, Bobal
Place • Gascony, France
FYI • Vines for this winery are over 20 years old.

Fattoria del Cerro Chianti Colli Senesi

Fattoria del Cerro Chianti Colli Senesi

Located on the hills surrounding Siena, this area overlaps Tuscany's most famous wine names and is Chianti's most significant subzone. The elegant Burgundy-like style of this wine is immediately approachable with violets, plum, and cedar peaking through. Delicious on it's own or with pasta primavera.

Grape • Sangiovese, Caniolo
Place • Tuscany, Italy
FYI • This estate was founded in 1922.
Goodest®
as good as it gets
Deusyls de La Peira

Deusyls de La Peira

This hard to find beauty is the second white from the estate of La Peira. At nearly 10 years-old, this full bodied blend has taken on the complex flavors one would expect from such a wine. With a deep honeyed color, it's oxidative properties of toasted almonds would pair very well with Veal Marsala.

Grape • Viogner, Rousanne, Marsanne
Place • Languedoc, France
FYI • This area is cited as France's earliest known winery.

Dom. Colline St. Jean VV Vacqueyras

Dom. Colline St. Jean VV Vacqueyras

A family owned winery for several generations, it is in transition once more from father to a son and daughter team. The continuity is evident in this full-bodied offering with layers of blackberry bramble, licorice, and coffee. Consider pairing with beef stew, braised pheasant, or beef ribs.

Grape • Grenache, Syrah
Place • Rhone, France
FYI • Wines from Vacqueyras must be at least 50% Grenache.

Dom. Corne-Louop Tavel Rosé

Dom. Corne-Louop Tavel Rosé

Tavel is well known as the "cat's meow" of rosé wines in the Southern Rhone. Produced from grapes that come from the small towns of Oliver, Campet, Vestides, and Vallongue. This wine can easily age for 2 years. Pronounced berries and minerality. Pair with a grilled salmon salad.

Grape • Grenache, Cinsault, Syrah, Mourvedre
Place • Rhone Valley, France
FYI • Tavel's great success with rosé dates back to the 1300's.