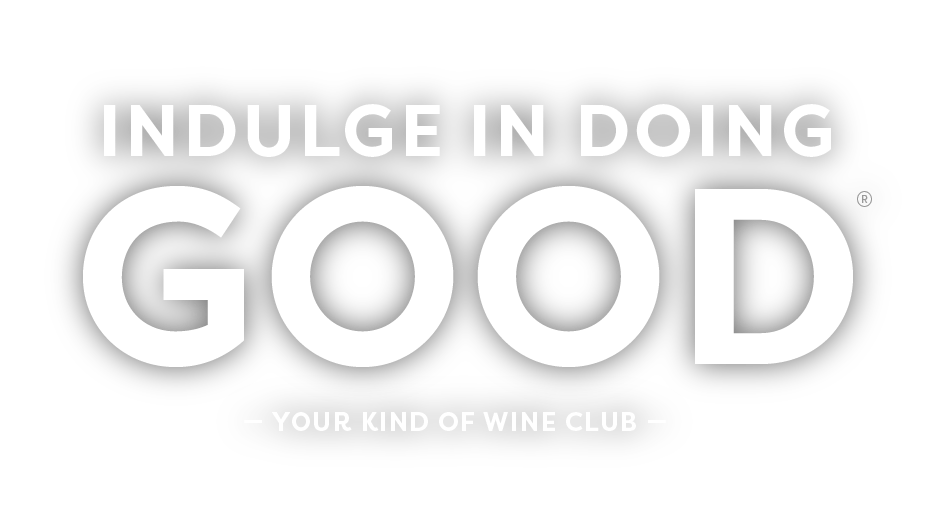 WE DELIVER
We're a wine club founded on expertise and variety
"We demystify the world of wine by bringing you internationally available, hand-picked, liquid deliciousness."
– Brett H. Philpott-Freeman, Sommelier


Expertise
It's like a sommelier
in your pocket

Variety
We bring you
a world of choices

Charity
Giving back, every
sip of the way

Hassle Free
Manage it all
online
how it works

1 · Tell Us What You Like
Your personal sommelier will begin to learn your palate with just 8 simple questions

2 · subscribe
You choose your plan: every month or bimonthly, starting at $12.50/bottle

3 · we pick it and ship it
Stunning hand-picked wines sourced from world class producers are on their way to you


4 · you rate, we donate
Your hassle-free account allows you to rate your wines and donate to a charity of your choice
"We get varietals we never would have picked out on our own, from vineyards we never would have known to try, along with bonus information about the wines and what to drink them with. We've never had a bad bottle, and we could not love Grape Intentions more!"

Lauren S. Ardsley, NY

"We are not big wine drinkers, so it is delightful to have someone pick out the wines and receive some background on the selected wines. Always a very pleasant surprise each month!"

Karen F. College Station, TX

"I have never ordered wine online, so when I made my first order with Grape Intentions, I wasn't sure what to expect. The wines that I receive are outstanding, never had any problems. Makes my life easy! Great company, great wines."

George & Linda E. Cheyenne, WY

"We just opened our 10th shipment of wonderful wine! It is safe to say Grape Intentions has enhanced our lives. After we open each box we really enjoy reading the fun stories about the wine grapes, the region and the winemaker, and we appreciate the tasting notes and the pairing suggestions too. And yes, we have been known to do a happy dance when we uncork one of your fine wines!"

Kevin & Debbie M. Placerville, CA

"We love trying new types of wine, but we're by no means experts. Having Grape Intentions make the selections for us takes away the risk of us making a bad choice and allows us to be more adventurous with no effort. We've been very happy with the wines we've received."

John H. Cary, NC

"I've been a Grape Intentions member since they launched and I love the convenience factor, I never have to worry about running to the wine store for a last minute party invite at a friend's. I always have a quality wine supply!"

Stephanie C. Philadelphia, PA

"Nevermind the sake of ease and convenience, I love that each time I receive my Grape Intentions shipment, I open the box excited to see what wines have arrived — knowing very well that there will be an outstanding selection, all based on my preferences, yet vintages that are new and refreshing to try."

Arend F. Arlington, VA

"Opening my box of wines each delivery has become one of my favorite rituals (well, ranked slightly after actually drinking them)! The quality of the wines has been uniformly superb, and the wine descriptions have been as interesting and educational as the wines themselves."

Dusty F. New York, NY

"Hands down the best wine club out there. Always something new, amazing quality, and I love that it has expanded my palate to now enjoy rosé."

Rob T. Washington, DC

"I love Grape Intentions because it exposes me to wines that I would not have tried otherwise, and I know that they will be high quality thanks to Brett's knowledge and experience in the wine industry. I also love that part of my subscription goes to doing good."

Meli M. Washington, DC
a few faves
Wine delivered to your door starting as low as $12.50.
good
wine for everyday moments
E & M Berger

E & M Berger

This perennial favorite in a 1L bottle - because you can't get enough of it - is an ode to summer. It is produced by Erich Berger on loess soils in eastern Kremstal. Light, crisp and refreshing with a hint of flowers and stone fruit it is a perfect picnic wine. Pairs well with fish, chicken and pasta salads.

Grape • Gruner Veltliner
Place • Kremstal, Austria
FYI • Sometimes called Gru-Ve (groovy) by industry types.

Bodegas Borsao Monte Oton

Bodegas Borsao Monte Oton

The concept of wine cooperatives is important in this part of Spain and in 2001 three combined to create Bodegas Borsao. At the forefront of modern wine making in Spain their wines over-deliver in each category. Lively minerality and black fruit make this a perfect pairing with grilled veggies and meats.

Grape • Garnacha
Place • Campo de Borja
FYI • This ancient area is associated with the Aragon Kingdom.

Revolution El Cortijillo Blanco

Revolution El Cortijillo Blanco

Verdejo languishes in obscurity no more! It was rediscovered a few decades ago and through modern wine making is now a deliciously light, refreshing wine. This expression has bright floral notes with a hint of citrus. It's super smooth so don't expect it to last long around your friends and family.

Grape • Verdejo
Place • La Mancha, Spain
FYI • Verdejo is native to Rueda, located in northwest Spain.
Gooder®
a touch of pedigree
Camin Larredya Jurançon Sec 'La Part Davant'

Camin Larredya Jurançon Sec 'La Part Davant'

Dry (non-sweet) wines are a fairly new development in the white-only appellation of Jurançon. There are several intricate steps this wine goes through to build its complexity before it is blended and bottled. With notes of apricot, lemon zest and ginger this wine is a real treat. Consider pairing with crab cakes or shrimp.

Grape • Gros Manseng, Petit Manseng, Petit Courbu
Place • Jurançon, France
FYI • Camin means "road" in the local dialect.

The G Spot

The G Spot

The dirty pure project likes to shake things up by making wine from "the other" grapes grown in California. In their words, they like to "flaunt convention" with "unconventional grapes with unconventional names." Look for aromas of orange blossom, jasmine, and pear. Pairs well with a British aged cheddar.

Grape • Viognier, Chardonnay
Place • Lodi, California
FYI • Lodi is the birthplace of A&W Root Beer.

Vinum Red Dirt Red

Vinum Red Dirt Red

The exact blend of this Rhone-inspired red changes from vintage to vintage but always contains the same combination of varietals. A touch of "California-rustic" shines through this full-bodied wine with supple notes of dark fruit, vanilla, and caramel. Pairs well with lamb, cassoulet, or polenta and mushrooms.

Grape • Syrah, Mourvedre, Grenache
Place • Paso Robles, California
FYI • Paso Robles means "The Pass of the Oaks."
Goodest®
as good as it gets
Roger Sabon Lirac

Roger Sabon Lirac

This silky, elegant showing from Lirac demonstrates that the Rhone can produce approachable but firm reds in their infancy. This family operation tends to harvest with lower ripeness levels. This decision makes for a well-rounded and expressive wine. Why not try it with your next dinner featuring lamb shank?

Grape • Grenache, Syrah, Mourvèdre, Carignan
Place • Rhone, France
FYI • Lirac is in the southernmost part of the Rhone Valley.

Stolpman Ballard Canyon

Stolpman Ballard Canyon

This wine comes from the only American Viticulture Area dedicated exclusively to syrah and Stolpman is a syrah specialist. With lots of finesse and structure this wine can easily age for the next five years but it's rich plum flavors underpinned with hints of chocolate will win you over now. Pair with roasted pork loin.

Grape • Syrah
Place • Santa Ynez, California
FYI • The Ballard AVA was officially recognized in 2013.

Venica Collio Malvasia

Venica Collio Malvasia

Established in 1930 in north-east Italy this family run winery has consistently produced world-class wines. This remarkable white has textured layers of acacia, mineralty, salinity, and dried apricot. A wine to "think" with or pair it with your next Lobster Thermidor.

Grape • Malvasia
Place • Friuli, Italy
FYI • Friuli borders Austria, Slovenia, and the Adriatic Sea.